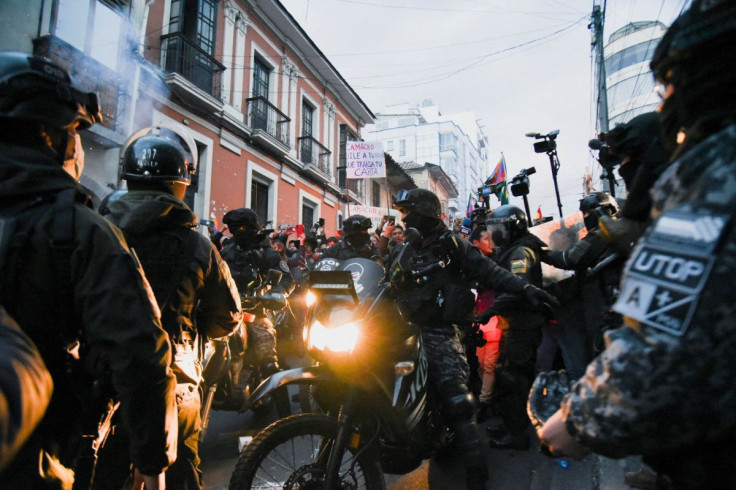 The protests of Bolivians in Santa Cruz over the imprisonment of the region's governor and opposition leader Luis Fernando Camacho continued on Monday as they set up road blockades and prevented farm goods from leaving the area.
Camacho was arrested on Dec. 28 over his alleged participation in the 2019 coup that led to the removal of then-President Evo Morales. The terrorism charges against Camacho have been denied by him and his team and have led to widespread protests in Santa Cruz as his allies accuse President Luis Arce of attempting to silence the opposition, according to Al Jazeera.
Meanwhile, allies of Arce said that Camacho's arrest is a step towards the accountability needed for the 2019 coup that ended with 37 killed and the installation of right-wing President Jeanine Añez, who was sentenced to 10 years in prison for her role in the coup, the New York Times reported.
Trucks have lined up across the highways of the country in an attempted road blockade to prevent the routes going in and out of the region to be used, with lines of traffic behind the blockades as workers threaten the deliveries of farm goods like grain to the rest of the country, Reuters reported.
"We have a mandate from our assembly that nothing leaves Santa Cruz and that is what we are going to do," Romulo Calvo, who heads the Pro Santa Cruz civic group, said.
Protestors have clashed with local authorities over the arrest of Camacho. While there have been peaceful protests which were broken up with tear gas from authorities, many have been violent with some burning tires and letting off fireworks in the area.
A right-wing Spanish lawmaker who had expressed support for Camacho, Víctor González, even claimed that he was allegedly expelled from Bolivia for his support, saying that authorities informed him of this moments before his plane was to depart, the Associated Press reported.
Despite a high amount of support for the conservative governor in the region, many business owners have balked at the potential loss of revenue and product from the blockade, especially as the region has only started recovering from the strikes that happened in October and November over the census.
"If we cannot work because we're always suffering new interruptions, sieges, strikes or blockades, we lose strength," business owner and President of Santa Cruz's industrial chamber Cainco Fernando Hurtado said.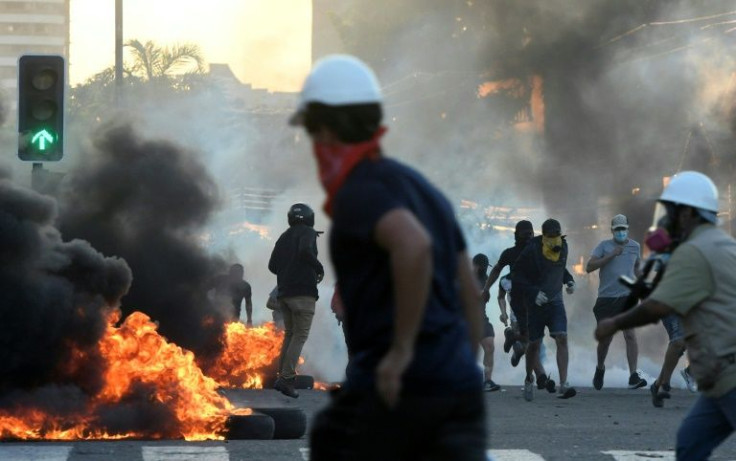 © 2023 Latin Times. All rights reserved. Do not reproduce without permission.