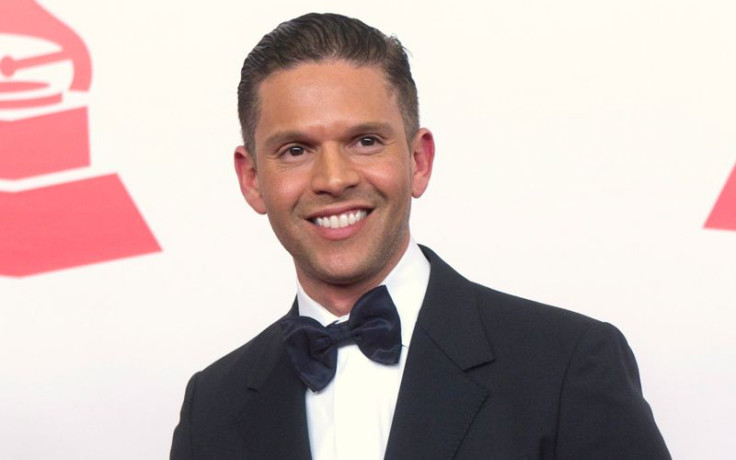 Rodner Figueroa's fallout continues after he made unfortunate remarks about Michelle Obama on "El Gordo y La Flaca." After Univision took swift action and terminated him, Colgate is now following suit and breaking ties with the Venezuelan host. "Due to his offensive remarks, [Rodner] no longer serves as a representative of Colgate Optic White," a statement was posted on Twitter. On the same day that he made the comments, comparing the First Lady of the United States to the cast of "Planet of the Apes," Rodner was working with the brand for a "surprise" on "Nuestra Belleza Latina." There's no word if this segment will still run during Sunday's night telecast and for how much longer the on-air commercials will still show FIgueroa.
During yesterday's taping of "El Gordo y La Flaca," hosts Lili Estefan and Raúl De Molina were noticeably depressed. The usually cheerful presenters could not hide the elephant in the room and "La Flaca" said at the top of the show, they would talk about the situation later in the program. "Welcome to 'El Gordo y la Flaca,' thank you for accompanying us, it's a difficult day for us," Lili said. Raúl added, "it's a sad day for everyone here." Estefan and De Molina usually banter and joke about the celebrity reports they present, but today neither wanted to take part in it. Lili did her best in trying to continue with their usual persona's, but Raúl was seemingly more affected and depressed. Estefan at one point during the presentation of a report said, "I feel like.. today, but one has to continue ahead my people," as her voice broke and her eyes filled up with tears.
After being axed from the network over a racist comment made about the First Lady, Michelle Obama. Now the former "Sal y Pimienta" host is asking for forgiveness in an open letter to Obama. Figueroa doesn't want to be deemed a racist and feels Univision is humiliating him after the turn of events. "I offer my sincerest apologies for a comment that I made about the characterization from a make-up artist that I made about you in the Univision entertainment program 'El Gordo y La Flaca,'" the letter read. "I want to make it clear that I'm not racist and it was directed personally to you, but to the characterization of the artist, that left a lot to be desired. The clip in full context is proof." Read the letter in full here!
© 2023 Latin Times. All rights reserved. Do not reproduce without permission.