A frenzied elephant was witnessed running towards a group of locals and trampling a machete-wielding teenager dead in the Democratic Republic of Congo on June 4. The report comes as a herd of wild elephants terrorized several remote villages in Chhattisgarh, India.
The spate of elephant-related incidents includes the untimely death of a boy in Congo in early June. Local witnesses speculate that the rogue elephant charged at the group of locals after feeling threatened, colliding with and striking a handful of people in its path.
Most of the villagers managed to evade the beast's attack as they ran in several different directions, however, a young 16-year-old boy holding a machete wasn't as lucky as he bore the full weight of the elephant after being brutally trampled on. The victim's death was reportedly witnessed by his older brother.
The teenager died at the scene and his body was taken to the Lukula Hospital mortuary.
After the young boy's untimely death, local civil society leaders appealed to authorities to find a solution in dealing with the unchecked herds of elephants and the damages they can potentially cause to lives and properties.
Similarly, in December 2020, Charles Mutisya, 73, was reportedly stamped to death by an elephant while he was tending to his farm in Makueni, Kenya. The elephant had escaped from the nearby Tsavo East National Park when it attacked the elderly man on Dec. 30 morning.
In a similar but unrelated incident, Prakash Ekka, 55, and Dayamani Tirki, 59, were reportedly savagely trampled dead by a herd of elephants while they were collecting produce from fields located in the forest of Jamuna village under the Tapkara Police Station area just this month, reported The Indian Express.
A four-year-old girl was also attacked by an elephant while she was collecting Mahua fruits with her parents in the Kunkuri area near Junglekona village. The girl was later admitted to a hospital in Kunkuri, a forest ranger said.
Several incidents of human-elephant conflicts have been reported from densely forested northern Chhattisgarh, consisting of Surguja, Surajpur, Korba, Raigarh, Jashpur, Balrampur, and Koriya districts in the past.
In consecutive incidents in 2017, two people, including a minor were reportedly trampled to death at separate places in Chhattisgarh's Balrampur district as they were trying to drive the wild elephants away from their village.
The victims were identified as Kunwar Sai Urao, 25, and Siddhiqui Akbar, 17. Urao was killed in an elephant attack at Chargadh village, Panchayat on Jan. 27, 2017. Meanwhile, 17-year-old Akbar died in Gopalpur village on Jan 28, 2017.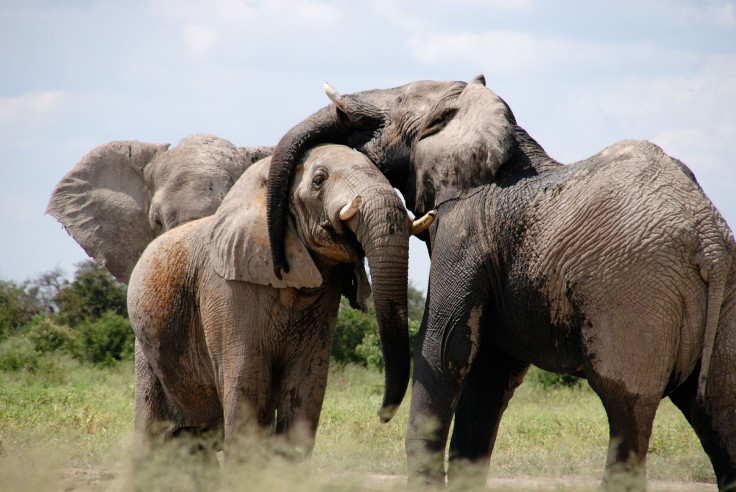 © 2023 Latin Times. All rights reserved. Do not reproduce without permission.