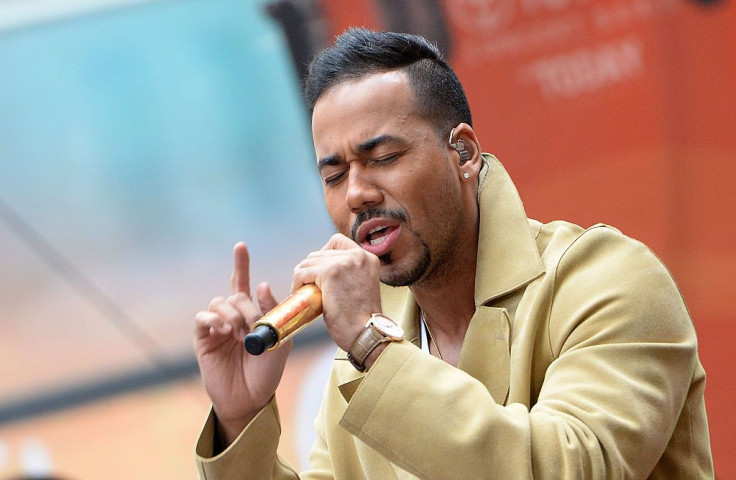 Bachata singer Romeo Santos, in collaboration with other celebrities and athletes, has managed to fill six aircrafts loaded with aid, which will be distributed to the victims of Hurricane Maria in Puerto Rico and Dominican Republic, the victims of Hurricane Irma in the islands and Florida, Hurricane Harvey in Houston, Texas and those affected by the earthquake in Mexico.
Supplies have been distributed among the Kalitta Air aircrafts, and will be carrying the aid to the affected areas. In a statement, the singer of "Heroe Favorito" said that the help he has received in his collection campaign has been so much, that unfortunately they are no longer able to accept material donations, but money.
Romeo said he reached the goal he had set to help Puerto Ricans and immigrants from other countries living on the island affected by the hurricane, and said in his Twitter account that everything collected at his concert on October 17 with TIDAL X, will also be donated to the needy. "It's time to unite and help our brothers from Mexico, Puerto Rico, the Dominican Republic, Houston and Florida," he wrote.
He invited those who want to make donations to go to TIDAL. "I send you a strong hug in solidarity, know that you are not alone, we are with many prayers, the last thing that is lost is faith. Let's build together," he said. Romeo also has the support of Puerto Rican rapper Fat Joe and Angie Martinez. More than 200,000 pounds of supplies have been collected during the charity campaign. Also the site specialized in music streaming by Internet TIDAL, has united with the page "We rebuilt Puerto Rico."
Romeo said that he will travel to Puerto Rico in one of the planes this October 7 to be next to the victims and part of their relatives, who live in Puerto Rico. "I am very happy that at least we can see something positive to help those in need of this tragedy," added the singer. "I have many families in Humacao (Puerto Rico) and a large number of them have been affected by the hurricane," said the artist, who said that since he is Dominican and Puerto Rican, the disaster of Hurricane Maria has impacted him doubly. "It's something that really fills me with a lot of sadness," Romeo said.
© 2023 Latin Times. All rights reserved. Do not reproduce without permission.