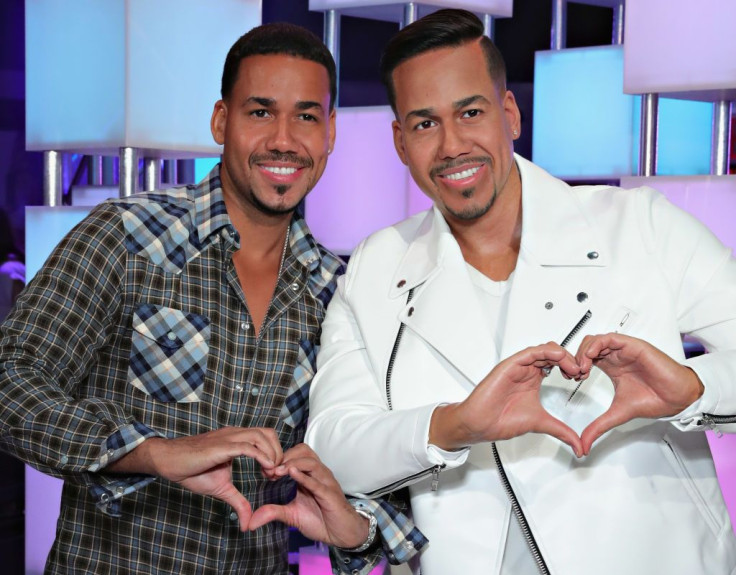 Madame Tussauds New York welcomed Romeo Santos, the "King of Batchata" to the legendary Times Square attraction to open its first- ever dedicated Latin music experience, "Sabor Latino." The exhibit brings together the figures of the Latin legend Selena Quintanilla, Jennifer Lopez, Ricky Martin, Selena Gomez and Santos for the very first time.
Romeo Santos – whose latest single "Imitadora" was released just last month – visited the attraction to meet his likeness and officially unveil the all-new Sabor Latino experience ahead of the release of his highly anticipated album Golden on Friday, July 21.
The Bronx-born native, who met with Madame Tussauds Studio artists and helped create his figure, is now immortalized by Madame Tussauds following a petition by his fans which garnered over 7,500 signatures. According to Madame Tussauds New York, the very first petition was made by one of his fans, Jennifer Nieves.
During the event Romeo told the press that he felt honored with his "imitador." "It's an honor," said the singer. He also added that he was speechless and explained the process to create the figure. "It was a process of three hours. Pretty intense because I had to stay in the same pose, but you know it was part of the process," said Santos.
To create the most realistic wax figure, the "King of Bachata" met with Madame Tussauds artists to take ove 250 detailed measurements and photographs, matching his hair, eye, skin tones and facial expressions.
Romeo also mentioned the figures that will be with him in the exhibition, but highlighted one in particular. "I respect every artist who has a wax figure in the building," Santos said. "…And if you are Latino even greater, but I will probably have to choose [to take a picture with] Selena Quintanilla."
His upcoming album, Golden, will be released on Friday, July 21. Golden's first single, "Héroe Favorito" dropped in February and has already garnered over 119 million views on YouTube. "I'm really excited about that," expressed the Bachata singer. "It's finally here, hours away. I worked on this album about two years and it was a really intense process, but I think people are going to really love this album," he added.
Romeo dedicated some words to his fans and thanks them for the support. "I want to say than you," said Santos looking to the crowd who gathered to celebrate him. "This is honestly something they made possible, it's truly an honor."
With only four weeks on Billboard 's Latin Airplay chart, "Imitadora" went from No. 4 to No. 1 jumping by 19% to 18 million audience impressions, according to Nielsen Music. With this move, the single of Luis Fonsi and Daddy Yankee, "Despacito," featuring Justin Bieber; drops from No. 1 to No. 4.
© 2023 Latin Times. All rights reserved. Do not reproduce without permission.