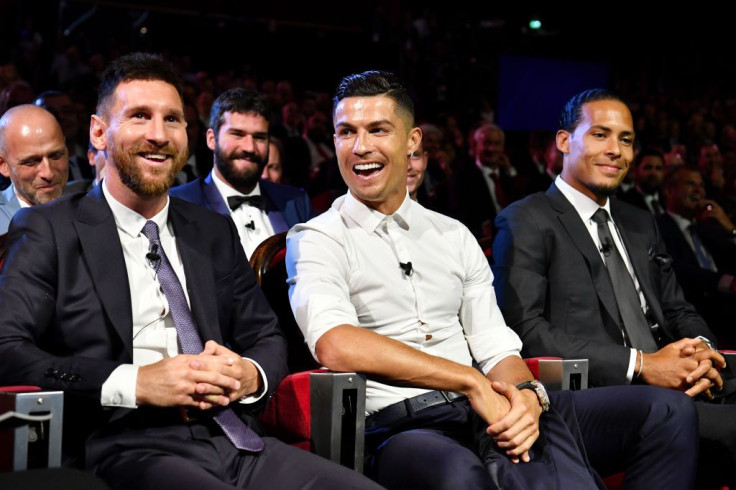 Two of the top names battling for the most prestigious awards over the past years, Cristiano Ronaldo and Lionel Messi, revealed their votes on who they think would win the Best FIFA Men's Player Award, held Monday.
The Manchester United legendary striker chose Robert Lewandowski to take home the trophy. Meanwhile, seventh-time Ballon d'Or winner Messi backed Paris Saint-Germain co-player Neymar for the award.
The Portuguese footballer was permitted to vote for his desired candidate to win the title. The Manchester United goalscorer gave his top vote to Lewandowski, while his second and third went to Chelsea midfielders N'Golo Kante and Jorginho.
Meanwhile, Argentina captain Messi did not cast his vote for either of his fellow finalists to claim the award. Instead, he gave his top vote to Neymar and his second vote went to another Les Parisiens teammate, Kylian Mbappe. Messi named Real Madrid striker Karim Benzema as his third choice as the best player in 2021.
Bayern Munich's star player Lewandowski was announced as the winner on Monday for the second time in a row. He was reportedly ahead of Messi and Liverpool player Mohamed Salah. Lewandowski has received 48 points from national team captains, coaches, media and fans, while Messi is placed second with 44 points and Salah got 39 points.
The award is voted for by the captain and manager of each recognized FIFA nation, also media representatives. As skippers of their respective countries, Ronaldo and Messi have a big part and influence in who will take home the award. Same with other awards, and they are prohibited from voting for themselves.
As for the eventual winner, he picked Chelsea's Jorginho as his number one vote and favorite player and gave his second vote to Messi while his third choice to Ronaldo.
Meanwhile, Man Utd's Ronaldo was presented with a special award by FIFA president Gianni Infantino for becoming the top International goalscorer of all time. The Portuguese star player currently scored a record 115 goals for his nation.
Lewandowski beat Ronaldo and Messi during the previous award at the last ceremony claiming 52 votes, while Ronaldo was placed second and Messi on the third spot. Ronaldo helped both of his competitors, putting Lewandowski as his first choice, Messi second, while Kylian Mbappe was his third. However, Messi picked Neymar and Mbappe as his first and second choice, Lewandowski as third.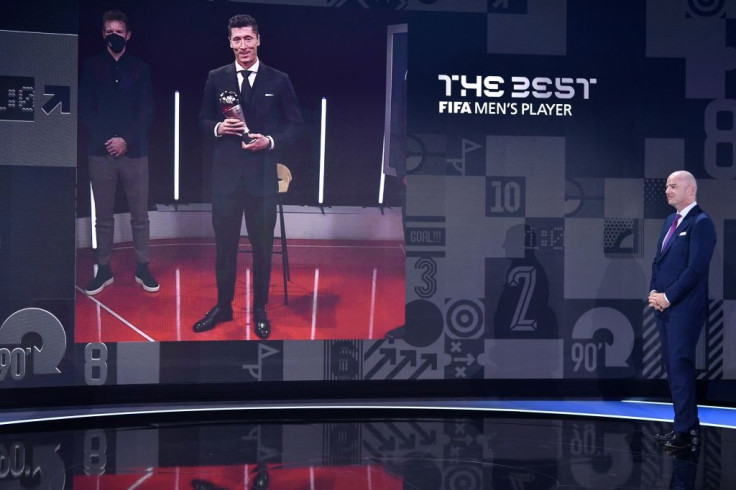 © 2023 Latin Times. All rights reserved. Do not reproduce without permission.