The ongoing probe on "Rust" star Alec Baldwin's accidental killing of his cinematographer following a prop gun mishap on set has revealed its lead armorer paid a crash victim's family $50,000 settlement to avoid jail time last year.
According to the New York Post, Hannah Gutierrez-Reed, 24, attended a party with her beau Aaron Butcher and pal Tyler Dyer in August last year, which later on turned fatal.
Police said the former model knew Dyer and Butcher had at least four bottles of beer each at the party but still handed her boyfriend the keys to her motorcycle. Dyer would also leave the place on his bike while intoxicated.
A further probe revealed Butcher was already on probation for driving under the influence at the time, which has since only allowed him to drive vehicles with a Breathalyzer attached, something her motorcycle lacked.
While out on the road, Dyer lost control and slammed his bike into a wall, which saw Butcher crash amid attempts to avoid colliding with his friend. Tyler died days later after succumbing to injuries sustained from the crash.
Gutierrez-Reed's insurance company would then pay Dyer's family $50,000 to ensure she would not face any litigation over the crash, according to the Independent.
The woman was also tied to the firing incident at the "Rust" set last week, where she was overseeing firearm safety in the New Mexico venue when Baldwin accidentally shot dead cinematographer Halyna Hutchins with a "live" prop gun. The nasty incident also left the film director, Joel Souz, wounded.
According to sources, the same prop gun had misfired on the set hours before the fatal accident. They claimed it made several members of the crew leave the area amid safety risks.
Earlier in August, the 24-year-old had outraged Nicolas Cage on the Montana set "The Old Way" after allegedly breaking basic safety protocols when she fired a gun without warning for the second time in three days.
The movie's key grip, Stu Brumbaugh, said that it made Cage walk off the set while lashing out at Gutierrez-Reed for her carelessness.
"Make an announcement, you just blew my f—ing eardrums out!" Cage reportedly shouted at the woman before leaving the premises.
Brumbaugh also confessed he had suggested to the assistant director of the armorer to sack the woman over these recurring incidents.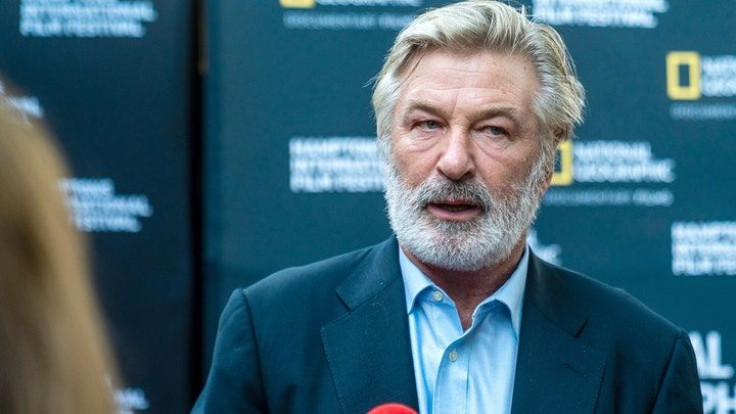 © 2023 Latin Times. All rights reserved. Do not reproduce without permission.