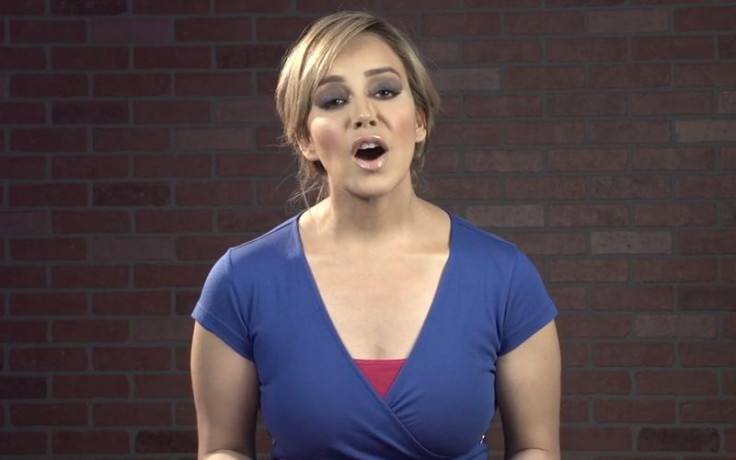 Rosie Rivera, famous for being Jenni Rivera's sister, is receiving a lot of flack online after she defended Manny Pacquiao. Remember when the boxer said that gays were worse than animals? The former "Rica Famosa Latina" star made a vlog where she says she doesn't agree with his stance and making that comparison, but she supports him making that stand. Rosie said that Pacquiao is in his right of stating his opinion even though she or many people agree with him. What she admires is that he was firm with his belief and nobody else has to badger because they don't agree with them. In that same video, Rivera said that she attended a lesbian wedding. Her friend asked her to be part of the ceremony by being a ringbearer, but she declined as she didn't want to take part in. Rosie did assist the wedding in support of her friend though.
In a follow up video Rosie Rivera says she made a mistake and regretted going to the gay wedding. "I'm here to confess that I was wrong, I made a mistake," she says in the video. "I do not believe in gay marriage and I stand by what I said. Although I love and embrace my friend Elena, some of my family members, some employees, everyone that is gay that I know, I love them, but because I love them and embrace them, does not mean I have to agree with their lifestyle. I should not be badgered, not be called homophobic because I don't agree with their lifestyle. What was I wrong about? I shouldn't have gone to the wedding." Rosie goes on to explain she had a talk with God who told her not to have gone to the ceremony as being a guest and witnessing it, she was in fact agreeing with that wedding.
"I still love Elena, but I probably shouldn't have gone to her wedding. In the future when a friend, when an employee invites me to a gay wedding, I will not attend. I will still love them, I will embrace them but I won't agree with their lifestyle." Watch her complete response down below and tell us what you think!
© 2023 Latin Times. All rights reserved. Do not reproduce without permission.