If Meghan Markle and Prince Harry keep offering up "more of the same" in their Netflix and Spotify initiatives, a royal expert claimed that people will become "bored with them."
Prince Harry and Meghan Markle made multi-million-dollar deals with streaming giants Spotify and Netflix after relocating to the United States.
The pair stated that they wanted to be financially independent and away from the British royal family's shadow.
They could carve out professions for themselves when they left, and they successfully secured deals with major businesses. The Duke and Duchess of Sussex are anticipated to create content that will instantly be thanks to Netflix and Spotify.
On the other hand, Prince Harry and Meghan Markle haven't published any content for Netflix (per New York Times) and Spotify since their arrangements were announced.
The Duke and Duchess only launched two big productions more than a year after the accords were made public: Prince Harry's "Heart of Invictus" and Meghan Markle's "Pearl."
Despite being on Spotify for more than nine months, USA Today said the duo only released one 34-minute podcast.
In an online tabloid, a royal expert claimed that followers would get tired of their brand's present "touchy-feely" content.
The Invictus Games, a sporting tournament for all wounded and disabled British military, will be the centerpiece of "Heart of Invictus." The inaugural Games were held in September of 2014.
"Pearl" is a family series that revolves around the experience of a 12-year-old girl and is described as a narrative of imagination and history interwoven.
Hugo Vickers told the outlet, "I'm of the sort of generation that finds all this touchy-feely stuff rather unattractive, and I don't really understand it and I don't go for it either."
He added: "What have they got to say, will their message get any better as time goes on? Or will it just be more of the same? And people will get bored with them, won't they?"
Following Meghan Markle's departure from the TV program "Suits," the royal expert questions what kind of media brand Prince Harry and Meghan Markle are pursuing.
Vickers believes the former Hollywood actress seeks "global fame." But he said it is only possible because she is a princess. After all, if she were still on "Suits," no one would be talking about her.
"Everywhere I go people talk about her, which they wouldn't have done if she was just a star in Suits, but it's all because she's married to him."
Prince Harry was a member of one of the most well-known families globally, and his titles made him more marketable. But that is no longer the case.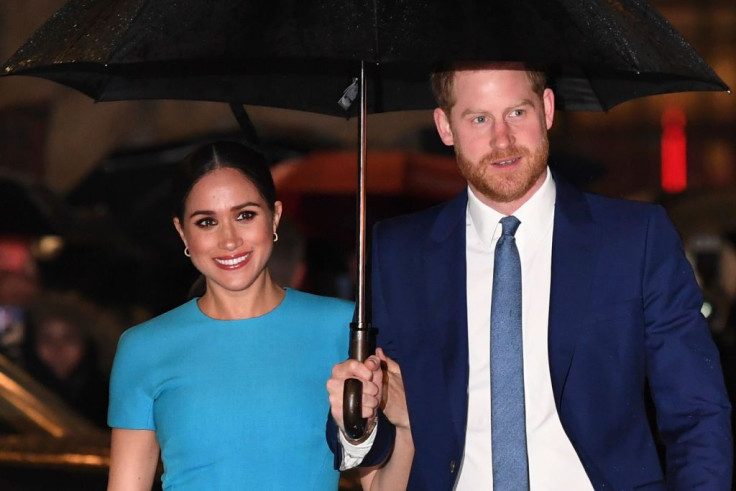 © 2023 Latin Times. All rights reserved. Do not reproduce without permission.