Meghan Markle's 40x40 project has "bombed" with no evidence online, a royal commentator claimed.
The program announced as part of Meghan's 40th birthday celebrations sought to have 40 notable women volunteer 40 minutes of their time to other women looking to return to work.
She wrote on Archewell – the organization which the Duke and Duchess of Sussex established – website: "Time is among our greatest and most essential gifts… what would happen if we all committed 40 minutes to helping someone else or to mentoring someone in need? And then what would happen if we asked our friends to do the same?"
Meghan added in the website that one approach to help women reclaim their confidence and economic strength is through mentorship.
The hashtag #40x40 circulated on social media, including Twitter. The items were purportedly shipped to some of the ladies suspected of being involved in the plot.
Several high-profile celebrities and female entrepreneurs have supported the project on Instagram, E! Online said.
Although numerous company giants actively assist others in returning to work, one royal supporter claims the plan has failed.
"It's completely bombed. There was a hashtag '#40x40', if you look on Instagram, there's [minimal] movement since Meghan's birthday," YouTuber Murky Meg said on a vlog.
"Meghan thought all these celebrities that she has sent out this merch to – and influencers – would wear the shirts on Instagram, and basically flood it with the hashtags and effectively advertise the merchandise," the commentator mentioned.
"This didn't happen. Instagram was not flooded with all this merchandise at all," Murky Meg added.
An online tabloid said, citing the YouTuber, said there was a flurry of activity surrounding the project's introduction. Many female company owners have put into practice helping women return to work.
The Duchess of Sussex, while announcing the scheme, emphasized the significance of assisting women who have lost their jobs worldwide due to COVID-19.
The said 40x40 project comes after Meghan and Prince Harry was reportedly left out of former US President Barack Obama's 60th birthday celebrations.
Angela Levin, a royal specialist, said that the couple "won't get over" the alleged snub.
In another online tabloid, the royal analyst mentioned that Prince Harry and Meghan's exclusion from Barack Obama's birthday invitation list is likely due to family feuds.
The report added that the former president did not appreciate the Sussexes insulting the Royal Family during their Oprah interview.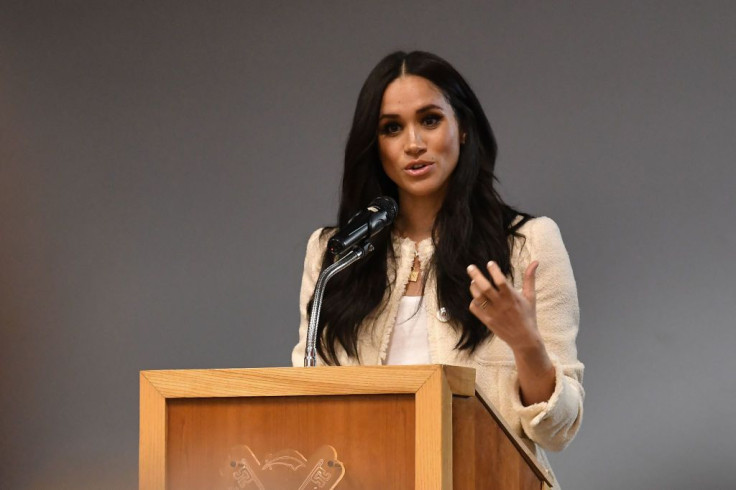 © 2023 Latin Times. All rights reserved. Do not reproduce without permission.