Prince Andrew, Prince Harry, and Meghan Markle have caused a division between the royal family. While the British clan is living their lives away from the spotlight, the three royals aired their dirty laundry on television.
While speaking with BBC News, royal expert Dickie Arbiter suggested for Prince Andrew, Prince Harry, and Markle to be separated from the rest of the royal family. After all, this is the only way for the Queen and the other senior royals to get on with their lives.
"I think you have to separate the three people away from the rest of the Royal Family. They've got to deal with the situation, the rest of the Royal Family will carry on business as usual," he said.
Arbiter also talked about the Duke of York, the Duke of Sussex, and the Duchess of Sussex's recent interviews. Weeks ago, Prince Harry opened up about his relationship with Prince William. He indirectly confirmed that they have actually been feuding. He also ranted about the British media and revealed that he has filed a lawsuit against them.
The royal expert said that these kinds of statements took away from his and Markle's trip to South Africa. The public stopped focusing on the royal couple's successful tour and instead focused on their problems within and outside the royal family.
Markle also did a similar thing when she told Tom Bradby that she had only been existing throughout the past couple of months. She also said that her pregnancy became so difficult because this was the time when the media continuously criticized her for everything that she did.
And just last week, Prince Andrew also talked about his alleged sex scandal. The dad of two denied the allegations, and he also rejected his "Party Prince" nickname. In a shocking revelation, the Duke of York said that he has a condition that prevents him from perspiring that's why he couldn't be the sweaty man hanging out with underage girls in the unearthed photos.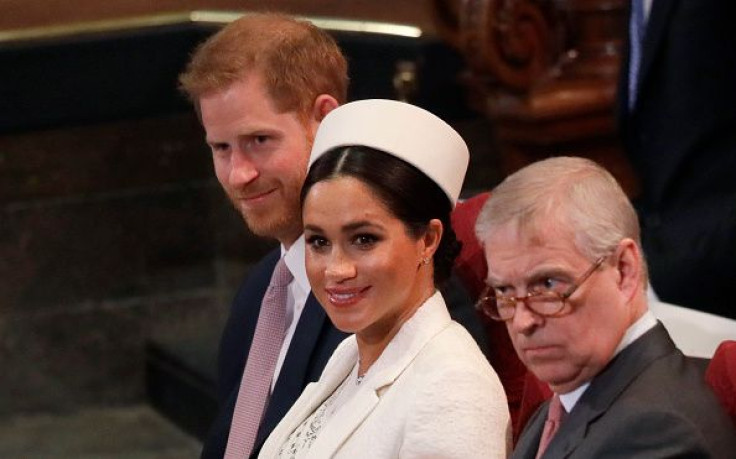 © 2023 Latin Times. All rights reserved. Do not reproduce without permission.