Prince Harry and Meghan Markle are all set to be doting parents to a baby girl this summer! Speculations are rife that the royal couple has decided to name their little one 'Lily'—a name that Queen Elizabeth was lovingly referenced to, by her parents and late husband.
"I'm not sure how relationships are between the family, but Lily would be a cute way to honor the Queen (Lilibet)," wrote one of the users on Twitter, discussing the speculation, as cited in The Sun. "I read a prediction somewhere that they could use Lily for the Queen because of her childhood nickname Lilibet," said another user, adding, "And because of Meghan's wedding bouquet being Lily of the valley. I think that's really sweet."
What's more, the name is being pegged as a tribute to the Queen after all that the royal family has been through in the recent past. The Queen remains in mourning but will resume official duties on Friday.
The other names in bet are Diana, Alexandria, and Elizabeth. Prince Harry, who had supoosedly extended his stay in the UK to attend the Queen's 95th birthday, is said to have returned to Montecito, California. The Duke, who was extremely upset about having to leave his pregnant wife Meghan and son Archie behind in the US. for Prince Philip's funeral is elated to finally be home with his wife.
It has been further alleged that a volley of senior royals— Princess Anne and the Earl and Countess of Wessex— gave Harry an icy vibe at the funeral. Reliable sources have claimed that Prince Charles and his sons had spent hours clearing the air after the service concluded. Insiders believe Kate Middleton had set the tone for the conversation to flow between the brothers.
Harry reportedly flew into Los Angeles on an American Airlines flight that arrived in the city shortly after 1.30pm local time, as cited on Daily Mail. His car was spotted arriving in Montecito at 4 p.m. Things had spiraled out of control after Harry and Meghan decided to throw light on the challenges they faced within the royal family during an interview with Oprah Winfrey that aired early last month.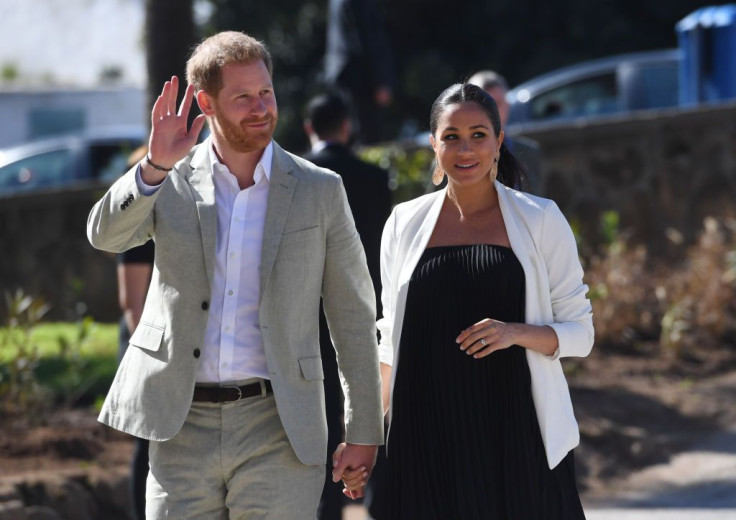 © 2023 Latin Times. All rights reserved. Do not reproduce without permission.