While Prince Harry has already flown down to the UK to pay respects to his late grandfather, grapevine is abuzz with another juicy rumor pertaining to Meghan Markle's absence. Sources close to the heavily pregnant Duchess believe there's another reason as to why she declined to attend Prince Philip's funeral—she reportedly didn't want to be the center of attention.
The claims aside, Meghan is heavily pregnant and has been advised by her physician to refrain from traveling. While the former "Suits" actor might not have the best rapport with senior members of the British Royal Family, she reportedly shared a special rapport with the Duke of Edinburgh, and "adored him". Insiders believe Meghan feels this is a great moment for Harry to mend ties with his family—Prince Charles, Prince William, and Queen Elizabeth.
"Meghan said her main concern right now is supporting Harry. She said she left it up to him as to whether or not she would attend the funeral," said an insider with close ties to the Duchess, speaking to The Daily Mail.
"Meghan said it's during these times when family should come together, put their differences aside and unite as one. She said this is what Prince Philip would want and that she's willing to forgive and move forward," they added.
Harry flew into London's Heathrow Airport without his wife this weekend on his first visit to Britain since quitting royal duties. It is reported that Harry will attend the funeral in suit, as opposed to his father and brother and uncle who will be turning up in their Military uniforms. Meghan is aware that the reason behind her absence will be speculated and discussed to a great deal. But, she's confident about small talk not changing her equation with the Queen.
"Meghan said attending or not attending Prince Philip's funeral isn't going to change her relationship with the Queen. She said the Queen understands her absence and would want her to stay safe and healthy for the baby," said the friend, who's identity remains undisclosed. "Meghan said this is the opportune time for Henry to mend his relationship with his brother and his dad. She doesn't need to be there for that," she added.
The Duchess is six months pregnant, and the Sussexes are awaiting the arrival of their baby girl this summer. Harry will be quarantining at Nottingham Cottage and can leave in five days if his Covid-19 test results come negative under the Government's Test to Release scheme, which permits people to leave isolation "on compassion grounds".
In a statement issued through his foundation Archewell, Harry said: "My grandfather was a man of service, honor and great humor. He was authentically himself, with a seriously sharp wit, and could hold the attention of any room due to his charm-and also because you never knew what he might say next. He will be remembered as the longest-reigning consort to the Monarch, a decorated serviceman, a Prince and a Duke.
"But to me, like many of you who have lost a loved one or grandparent over the pain of this past year, he was my grandpa: master of the barbecue, a legend of banter, and cheeky right 'til the end'. So, on that note, Grandpa, thank you for your service, your dedication to Granny, and for always being yourself. You will be sorely missed, but always remembered by the nation and the world. Meghan, Archie, and I (as well as your future great-granddaughter) will always hold a special place for you in our hearts."
He ended the heartwarming note with the Latin words ''Per Mare, Per Terram.'' - 'By Sea, By Land' - the motto of the Royal Marines.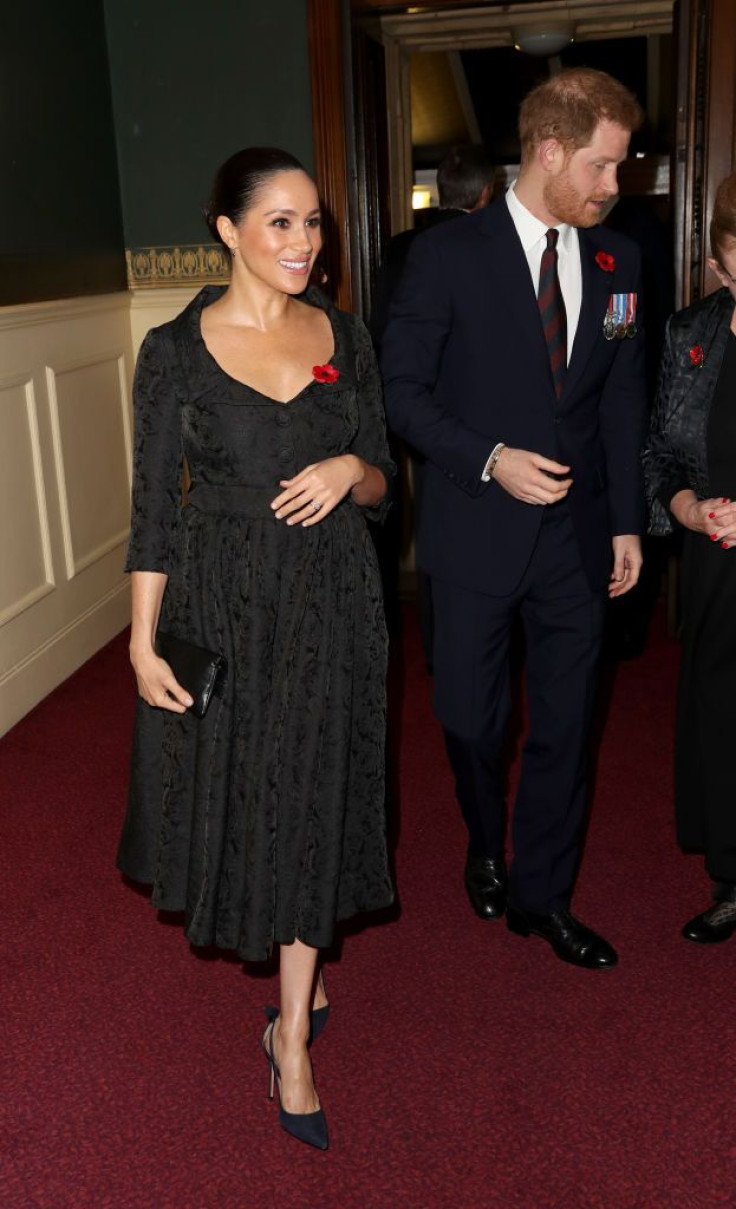 © 2023 Latin Times. All rights reserved. Do not reproduce without permission.