Former "ISIS bride" Shamima Begum, who left the U.K. for Syria as a teenager, has publicly apologized for joining what she has now dubbed a "death cult" and pleaded with British Prime Minister Boris Johnson to allow her return to her homeland, offering to help the Britons fight terrorism.
In her first live TV interview, Begum, now 22, said she would rather die than return to the jihadists, confessing that she thought ISIS was a mere Islamic community when she was 15. Her stay with the IS would eventually allow her to understand it was a "death cult," the New York Post reported.
The widow of a Dutch extremist would also note that she only flew to Syria to become a wife and a mother. She shared three children with her late husband. All have since died in Syria.
Now residing at the al Roj refugee camp in Syria, Begum claimed she didn't have the connections and money to leave the group. She lived under IS rule for more than three years.
She then called on Prime Minister Johnson to help her get out of Syria after the then-Home Secretary Sajid Javid revoked her U.K. citizenship on national security grounds in 2019. The woman noted she would welcome being tried in the U.K. to fight accusations she joined IS with a terrorist agenda.
Begum also confessed it made her "sick to her stomach" knowing that she's with an extremist community whose members committed genocide and murder around the globe, the BBC noted.
However, the former runaway bride did not stop there. She would also go on to slam the U.K. Government's fight against the IS, saying officials lack the information they need to crack down on terrorism. She has since offered her intel support to British officials in return for her safe entry to London.
In stark contrast to her previous interviews, Begum wore lipstick, a gray tank top, and a Nike baseball cap for her live interview. When asked about the change in her outfit, she dismissed suggestions it was a publicity stunt so she could appear more Western.
"I have not been wearing a hijab for maybe more than a year now. I took it off for myself because I felt very constricted in the hijab, I felt like I was not myself," she said.
In 2019, Begum, covered up in hijab except for her face, justified the 2017 Manchester bombing attack, saying it was a fair retaliation after Western powers attacked IS strongholds in Syria, according to Sky News. She decided to address the issue once again to clarify her stance.
"I do not believe that one evil justifies another evil. I don't think that women and children should be killed for other people's motives and other people's agendas," Begum said, noting she was not aware women and children were hurt in Manchester at the time.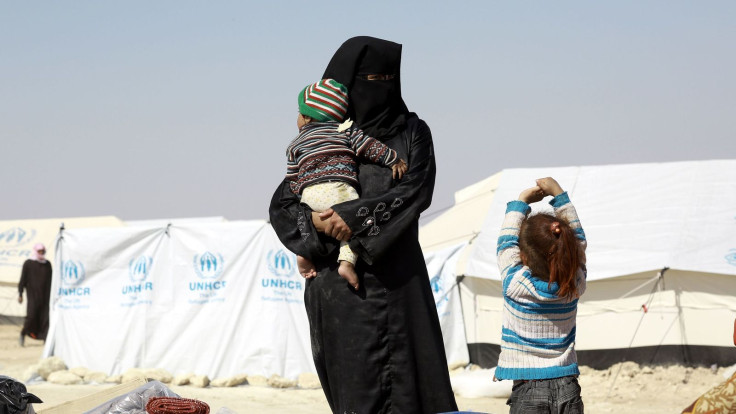 © 2023 Latin Times. All rights reserved. Do not reproduce without permission.