"Rurouni Kenshin Saishūshō: The Final," the first of the two culminating films earned 745 million Yen (estimated at $6.9 million) during the first three days of its opening. According to its official Twitter account, the film series sold 10 million tickets and serve as the number one blockbuster start.
The live-action film series, based on Nobuhiro Watsuki's manga, premiered in Japan on April 23. The story is based on the Jinchū Arc of the "Rurouni Kenshin" manga, but the plot will diverge from the original narrative.
In the film, Kenshin battles with Yukishiro Enishi who is vengeful over the death of his sister, Yukishiro Tomoe, Kenshin's past wife. Enishi runs a black market selling firearms and is seen manipulating Shishio by selling weapons and a warship to him.
"Rurouni Kenshin Saishūshō: The Final" is the fourth installment of the film series, and will be followed by a fifth installment, "Rurouni Kenshin Saishūshō: The Beginning," slated on June 4 in Japan.
The fifth and final movie will serve as the prequel to the films and focus on Kenshin's backstory as Hitokiri Battōsai and how he received his scar. The movie will also introduce the narrative with his then-wife, Yukishiro Tomoe.
The two films were initially scheduled on July 3 and Aug. 7, 2020, but were pushed back due to the pandemic.
According to Comic Natalie, film shooting spanned seven months and was done in 43 locations, including Kyoto, Hiroshima, and Osaka among a few. There were over 6,000 extras on set.
In an interview with Comic Natalie, Takeru Satoh, who played Kenshin, said, "It goes without saying that this work is my pride, and I will continue to carry 'Rurouni Kenshin.'
Fans and critics agree that the battle portrayals were impressive and it brought the "bring samurai series to a satisfying conclusion." The film is packed with action and Enishi's deviant rage was well-portrayed by American-Japanese actor, Mackenyu Arata.
It's unclear when the movies will premiere worldwide, but fans can't wait to see "Rurouni Kenshin" back-to-back, serving the perfect closure to the film series.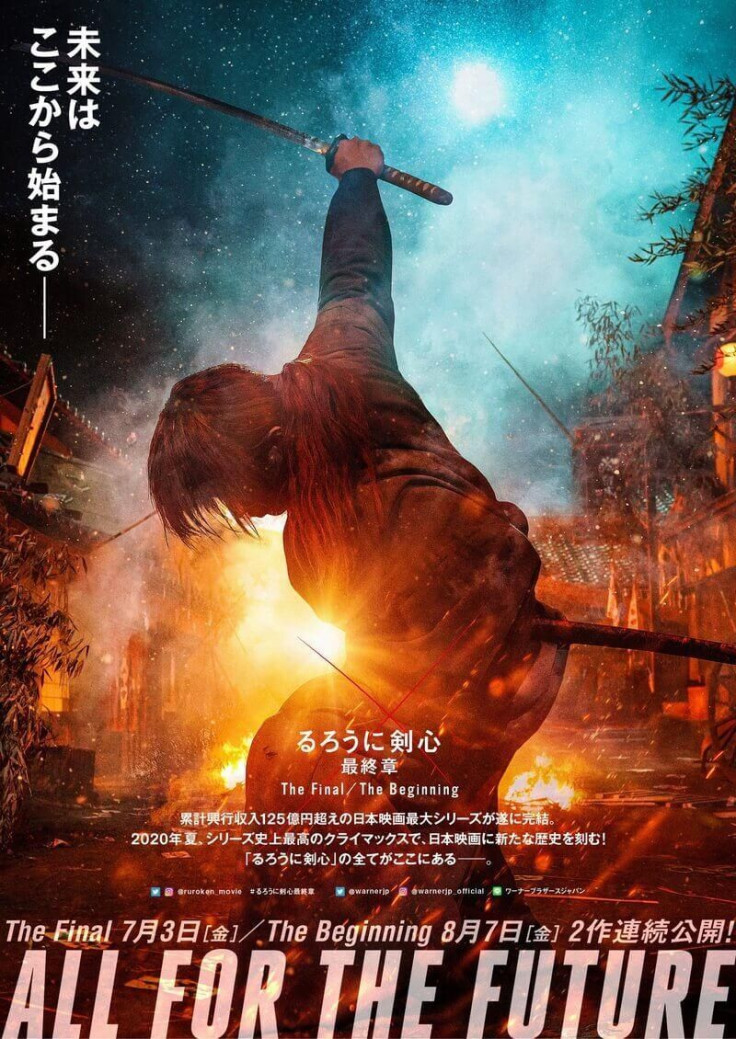 © 2023 Latin Times. All rights reserved. Do not reproduce without permission.