Russia is criticizing the integrity of mail-in voting in the U.S., escalating President Donald Trump's efforts to cast doubt on the proposed voting process. On Thursday, analysts from the Department of Homeland Security's intelligence branch warned federal and state law enforcement partners about Russia spreading disinformation about casting mail-in ballots.
Analysts said Russia has been discrediting the integrity of the mail-in-voting process since March, claiming that mail-in voting could lead to widespread fraud in the November elections. The Russian media also alleged that the vote-by-mail process would overburden the U.S. Postal Service and local boards of election, causing a delay in vote tabulation and creating more opportunities for fraud and error.
"Russian state media and proxy websites in mid-August 2020 criticized the integrity of expanded and universal vote-by-mail, claiming ineligible voters could receive ballots due to out-of-date voter rolls, leaving a vast amount of ballots unaccounted for and vulnerable to tampering," said the Homeland Security Department in an intelligence bulletin.
Former DHS undersecretary for intelligence John Cohen described Russian malign actors' echoing of Trump's campaign against mail-in voting as "highly disturbing," saying it is clearly an attempt to interfere with the upcoming elections.
"This most recent DHS intelligence report along with other recent reporting by intelligence and law enforcement entities should put to rest any doubts that Russia is spreading conspiracy theories and lies in an effort to influence the outcome of the 2020 election by undermining confidence in the election process and influence voter opinion," he said.
Trump has always claimed that mail-in voting is stained by massive fraud. He previously warned that the elections would be the most corrupt in U.S. history and threatened to send U.S. attorneys and sheriffs to polling locations to ensure that there would be no fraud.
On Wednesday, he also suggested North Carolinians to try to vote twice to ensure election security, asking them to vote in-person after casting mail-in ballots. However, election authorities pointed out on Thursday that such practice breaches state law and that casting more than one ballot is considered felony.
"It is illegal to vote twice in an election," said North Carolina State Board of Elections executive director Karen Brinson Bell. "Attempting to vote twice in an election or soliciting someone to do so also is a violation of North Carolina law."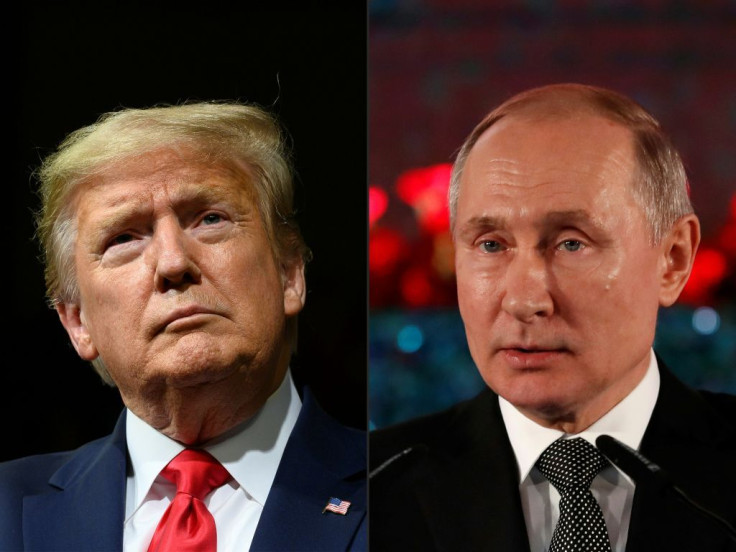 © 2023 Latin Times. All rights reserved. Do not reproduce without permission.