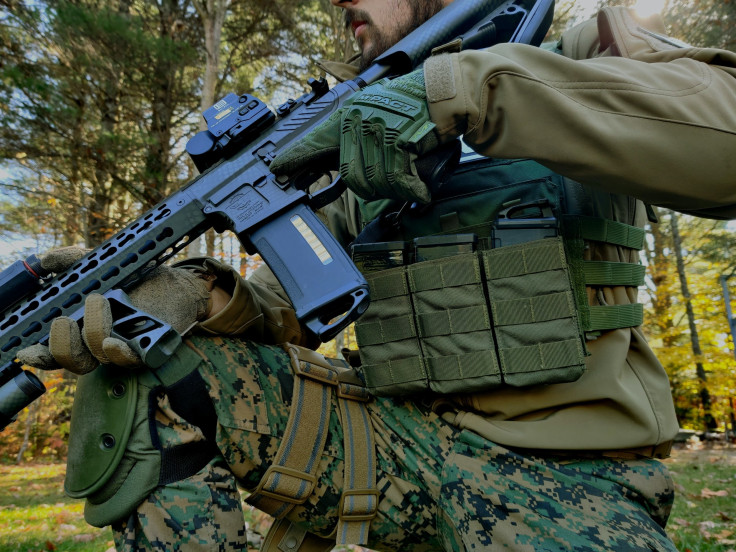 After months of infighting between defense officials and Wagner, Russia seems to have moved to take direct control of the private military group.
On Saturday, Deputy Defense Minister Nikolai Pankov said that "volunteer formations" of Russia will be asked to sign contracts that are directly with the ministry of defence, reported BBC.
The statement is believed to target the group even though it wasn't named.
The directive is said to be a step that is intended to increase the effectiveness of the Russian troops fighting in Ukraine.
Yevgeny Prigozhin, founder of the Wagner Group, said on Sunday that his soldiers will "not sign any contracts with Shoigu."
He also said that the order, did not apply to Wagner, as per Al Jazeera.
The group has played a key role in the Russia-Ukraine war. They are fighting on the side of Russian soldiers, but Prigozhin, who reportedly has political ambitions, has been embroiled in a public dispute with military chief Valery Gerasimov and Defense Minister Sergei Shoigu for months.
He has often accused the two of incompetence and of undersupplying Wagner soldiers fighting in the war.
In response to the defence ministry's announcement, Prigozhin said that "Shoigu cannot properly manage military formation."
He said that his group was well integrated with the Russian army. But he noted that its effectiveness would be damaged if they'll have to report to the defense minister.
While some reports suggested that the new contracts were to bring Prigozhin and his soldiers under control, the defense ministry said that the move was designed to "increase the effectiveness" of Russian units fighting in Ukraine.
As for Prigozhin, he has repeatedly attacked President Vladimir Putin's top military brass.
He previously blamed Russian defense chiefs for "tens of thousands" of casualties. He also said that Russian military leaders "sit like fat cats" in "luxury offices." His fighters, on the other hand, are "dying," according to CNN.
But Shoigu and Gerasimov have not commented in public on the insults from Prigozhin.
Prigozhin and his soldiers gained fame for what America has called destabilizing countries across Africa while taking away natural resources.
He said that the U.S. has destabilized so many nations that Washington has no moral authority to lecture anyone.
© 2023 Latin Times. All rights reserved. Do not reproduce without permission.