The invasion of Ukraine continues although questions are being raised on how long can Russia can sustain its aggression. There are claims that Russia is running out of resources and that Vladimir Putin's assault may run short.
But the real question now is not only when things will slow down but on whether peace can be established.
According to an adviser of the Ukrainian president, Oleksiy Arestovich, there is a possibility that the war in Ukraine may be over by May. His reason for saying so is that Russia is running out of resources to carry on its attack on its neighbor.
It should be noted that Arestovich is not involved in talks between Kyiv and Moscow. Those discussions have so far produced few results other than several humanitarian corridors out of besieged Ukrainian cities, Reuters reported.
Regardless, Arestovich shared his take in a video that was published by several Ukrainian media.
"I think that no later than in May, early May, we should have a peace agreement, maybe much earlier, we will see, I am talking about the latest possible dates," Arestovich said.
"We are at a fork in the road now: there will either be a peace deal struck very quickly, within a week or two, with troop withdrawal and everything, or there will be an attempt to scrape together some, say, Syrians for a round two and, when we grind them too, an agreement by mid-April or late April," he added.
This is of course subject to several scenarios, including Russia sending fresh conscripts that would have to train for about a month. This is seen as a long shot but possible.
Peace is seen as the plausible solution to the crisis and ending the year may take time, potentially a year. Ukraine insists on the complete removal of troops in its territory, something that may take some time to accomplish.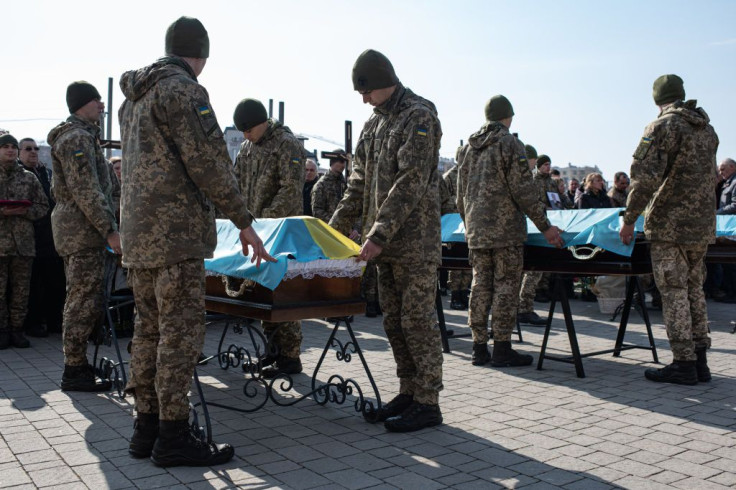 © 2023 Latin Times. All rights reserved. Do not reproduce without permission.