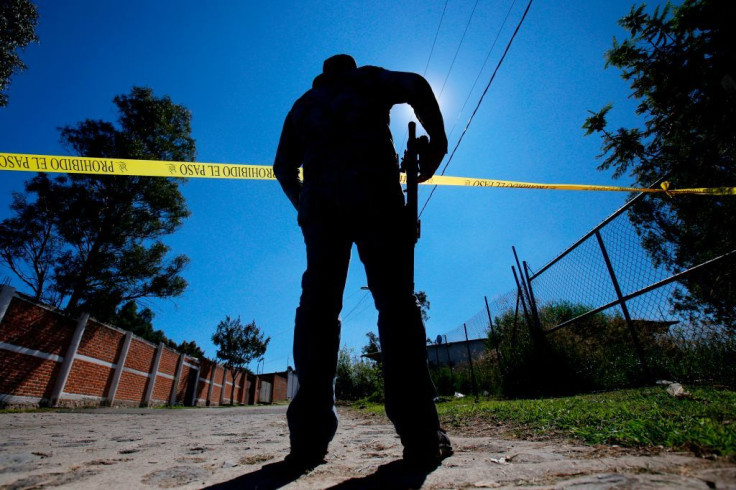 A tragic incident unfolded in the southern Russian city of Krasnodar as a former Russian submarine captain, Stanislav Rzhitsky, was shot dead while out for a jog.
Speculation arose in Russian media suggesting that the assailant may have tracked Rzhitsky through his profile on the fitness app, Strava.
Russian investigators have reported the arrest of a suspect in connection with the killing. The apprehended individual is identified as Serhiy Denysenko, born in the Ukrainian city of Sumy in 1959.
Some Russian Telegram channels have claimed that Denysenko was previously the head of the Ukrainian Karate Federation. However, the identity of the arrested man in a video released by the Investigations Committee remains unclear as his face is blurred.
CCTV footage, allegedly of Capt. Rzhitsky's last morning run, was also made public. The video shows him being followed by a cyclist.
According to Kommersant, a Russian daily newspaper, Rzhitsky was shot in the back and chest in a park near the Olimp sports center.
Baza, a Russian Telegram channel with close connections to the police, suggested that the perpetrator may have tracked Rzhitsky's regular running route on Strava.
A BBC Verify analysis of Rzhitsky's public profile on the app revealed that he frequently ran through the area where the incident occurred.
Facial analysis conducted by the BBC confirmed the profile's authenticity as belonging to Capt. Rzhitsky, BBC reported.
The word "liquidated", in red letters, has now been superimposed on his photograph on the site.
Furthermore, his address and personal information were uploaded to the Ukrainian website Myrotvorets (Peacemaker), an extensive unofficial database that includes individuals deemed to be enemies of Ukraine.
In a statement, Ukraine's military intelligence said the park was deserted due to heavy rain, "so there are no witnesses who could provide details or identify the attacker."
Anton Gerashchenko, an adviser to the Ukrainian interior ministry, took to Twitter to mention that Russian media was accusing Ukraine of potential involvement in the incident. However, he did not confirm whether such suspicions were warranted.
The discovery of Capt. Rzhitsky's watch and headphones at the scene suggested that robbery was not the motive, as reported by the Russian news outlet Mash.
During his time in the Russian navy, Rzhitsky reportedly served as the commander of the Krasnodar submarine, named after the city.
Ukrainian media outlets have suggested that Rzhitsky may have been in command of the vessel during a missile attack on the Ukrainian city of Vinnytsia in July 2022, resulting in the deaths of 28 individuals, including three children.
The Ukrainian government attributed the attack to Kalibr cruise missiles launched from a submarine in the Black Sea.
However, Baza quoted Capt. Rzhitsky's father as stating that his son had resigned from the Russian armed forces in December 2021, prior to Russia's full-scale invasion of Ukraine. He subsequently served as the deputy mobilization officer in the Krasnodar region.
© 2023 Latin Times. All rights reserved. Do not reproduce without permission.