Olympic gymnast Alina Kabaeva has gone missing. The gold medal-winning rhythmic gymnast has long been rumored to have had secret twins with Russian President Vladimir Putin.
According to reports, 37-year-old Alina Kabaeva has vanished from public view since the second month of her pregnancy. Sources said she was scheduled to give birth to twin boys at a Moscow clinic in April 2019.
Kabaeva has long been linked to Putin, but the Russian president has repeatedly denied the rumors. Putin has insisted not being romantically involved with the gymnast, who also previously worked as a deputy in his United Russia Party.
Despite his denial, numerous reports suggest that Putin might just be hiding Kabaeva somewhere to ensure her privacy. Vladimir Putin has two adult children with his ex-wife Lyudmila Shkrebneva, whose identities he protects by letting them use counterfeit IDs.
"Putin is an intensely private man," said a source. "He has been hiding his two adult daughters under fake IDs for years," the source added.
The source also said that even though Putin occasionally talks about his two children with Shkrebneva, he never mentions their real names. Considering that, speculations are rife that Putin might also be hiding Kabaeva away to ensure her and their secret twins' security.
"If Alina gave birth to his children, her hiding away might be one of the strongest hints pointing to this," said the source. "He is obsessive about the security of his family."
Kabaeva is a renowned Russian gymnast with two Olympic medals, 14 World Championship medals, and 25 European Championship medals. She retired from gymnastics in 2006 and later joined Putin's United Russia Party.
Rumors about her relationship with Vladimir Putin started to swirl around in 2008. Aside from her twins, she also has two older children, both of which rumored to have been fathered by Putin.
Rumors about them ran rampant in 2013, when Putin, then Russia's prime minister, divorced his wife of 30 years. Soon after the divorce, tabloids reported that Vladimir Putin intended to marry Kabaeva.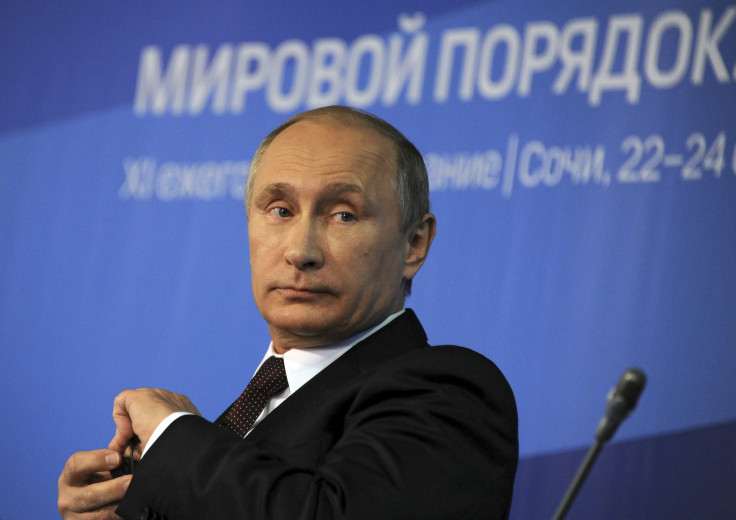 © 2023 Latin Times. All rights reserved. Do not reproduce without permission.