The Russian President Vladimir Putin announced the nationwide approval for the Russian COVID-19 vaccine, Sputnik V. It was touted as the world's first approved coronavirus vaccine despite non-completion of the late-stage clinical trials in humans.
Now Putin promoted Russia's coronavirus vaccine at the United Nations on Tuesday, September 22 and boasted how the country became the first one to come up with an antidote to the pandemic that has caused a worldwide loss of lives and economy.
Putin's comments came as a part of a video address, in which he claimed that Russia is completely open to other countries for partnership when it comes to "the first vaccine in the world, Sputnik V."
"I repeat again that we are absolutely open and disposed for partnership," he said.
Developed by Moscow's Gamaleya research center, Sputnik V became the world-s first registered COVID-19 vaccine. However, its approval became a subject of global debate after healthcare leaders across the world pointed the fact that the late-stage clinical trials in humans are yet to be done and therefore, the safety and efficacy claims are not credible.
The early testing results, however, were reported to be positive by the concerned Russian authorities. It has been reported that many high-profile Russian officials have already received the doses for the shot, including the Defense Minister Sergei Shoigu and Moscow's Mayor, Sergei Sobyanin.
In his video address, Putin also urged that a video conference should be held soon for countries that are "interested in cooperating on creating a vaccine against coronavirus."
"We are ready to share our experience," Putin said as he offers other countries "a Russian vaccine that has shown its reliability, safety, and effectiveness."
More than 20 countries are already said to have signed a deal with Russia for the supply of the COVID-19 vaccine.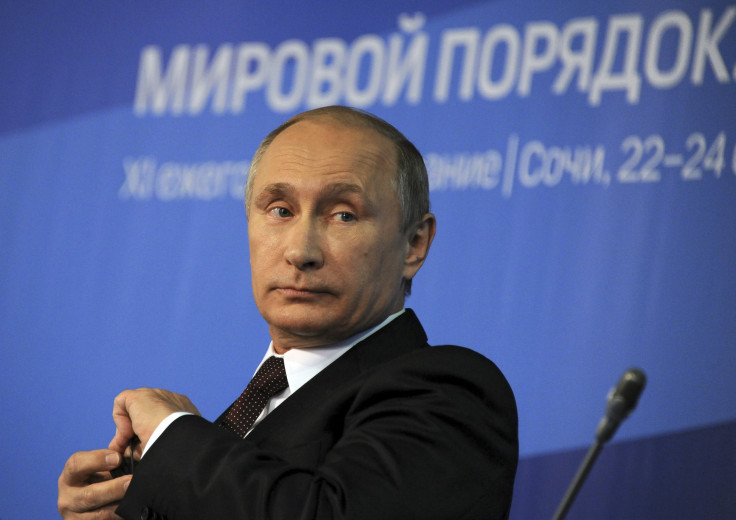 © 2023 Latin Times. All rights reserved. Do not reproduce without permission.