The past days have seen various sectors feeling the pinch of the sanctions imposed on Russia for its invasion of Ukraine. It appears another one is about to join that mix from outer space.
OneWeb, a London-based satellite startup for global internet activity and a known competitor to Elon Musk's StarLink satellite internet constellation, was set to launch a batch of 36 internet satellites on Friday, Mar. 4. This will be part of its plan for a 648-satellite constellation.
But with the Russian invasion of Ukraine radiating right now, it seems that the original plans have been altered.
According to CNN, Dmitry Rogozin, Director General of Roscosmos and a former Deputy Prime Minister with a flair for inflammatory rhetoric has refused to push through with the original agreement. They are now requiring that the UK government sell its stakes in OneWeb and that the company guarantees the satellites will not be used for military purposes.
Roscosmos stressed that these were due to the hostile stance of the UK towards Russia. He also added that the deadline for requests to be met is 9:30 p.m. Moscow time on Thursday, Mar. 3.
So far, OneWeb already has 428 satellites in orbit after launching them last month. The company is working to attract customers and pay back investors after the UK government and India's Bharti Global saved it from bankruptcy in 2020.
Despite the claims of Roscosmos, the British lawmakers appear undaunted by the demands.
"There's no negotiation on OneWeb: the UK Government is not selling its share," Kwasi Kwerteng, UK Business and Energy Secretary tweeted on Wednesday, Mar. 2. "We are in touch with other shareholders to discuss next steps..."
With the sanctions stemming from Russia's actions continuing, it will be interesting how the current issue will progress. Also, it remains to be seen what other economies or sectors tied to Russia that will be affected as a result of their continued invasion of Ukraine.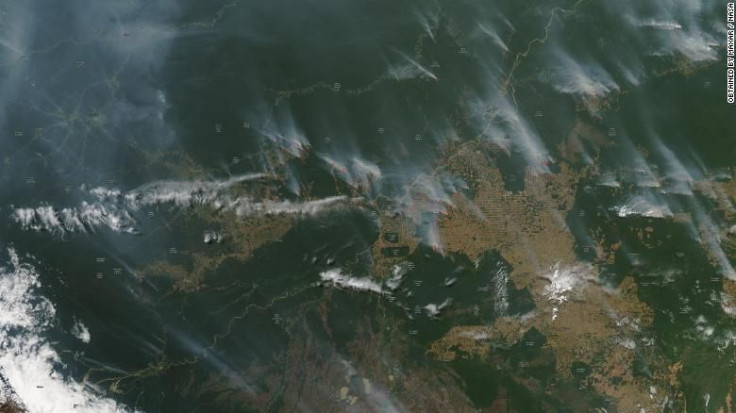 © 2023 Latin Times. All rights reserved. Do not reproduce without permission.