The Russian Federal Security Service (FSB) identified another Ukrainian national as a suspect on Monday as the Kremlin tries to pin the blame on the car bombing assassination of journalist and Putin propagandist Darya Dugina, with Russia continuing to mourn for her sudden and shocking death.
Bohdan Tsyganenko, a Ukrainian national, is the second person that Russia's FSB has identified as one of the orchestrators of the car bombing that killed Dugina, who is also well-known as the daughter of prominent philosopher and "Putin's brain" Alexander Dugin, a man who is responsible for the ideology behind the Russia-Ukraine war, according to the Daily Beast.
Tsyganenko is being accused of going to Moscow and to Estonia to help their alleged co-conspirator Natalya Vovk in the assassination by providing her with fake documents and fake license plates to help her travel under the radar, the Moscow Times reported.
The identity given to Vovk by Tsyaganenko is reportedly in the name of Kazakh citizen Yulia Zayko.
Vovk was accused by the FSB of planting the car bomb that killed Dugina over two days after the assassination had taken place, and of remotely detonating the bomb planted under the car after following Dugina to the cultural festival that she attended with her father.
It is unclear as to where Tsyganenko is, but Vovk is believed to be hiding in Estonia with her 12-year-old daughter whom she apparently brought to the alleged killing, using forged documents that may have been provided by Tsyganenko.
The sudden death of Dugina has caused shockwaves in Russia, with many officials calling for an investigation behind the assassination. Many believe that the car bomb was also meant for her father Alexander Dugin, but this intent is unclear.
The Kremlin has previously accused Ukraine's own special forces regarding the death of Dugina, which the country's agencies quickly denied. Ukrainian official Oleksiy Danilov has blamed Russia itself for arranging the killing in order to increase support in their homeland to Russia's invasion against Ukraine.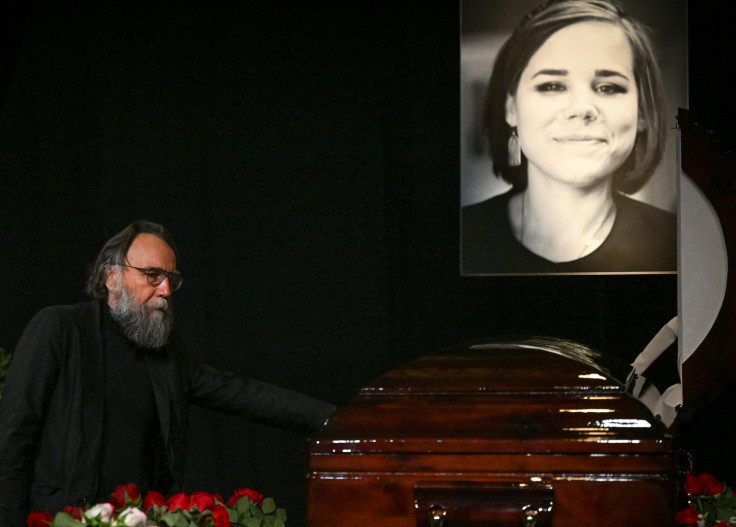 © 2023 Latin Times. All rights reserved. Do not reproduce without permission.