Despite raising his hands above his head, a Ukrainian man was shot dead by a Russian soldier, according to drone footage released by German public broadcaster ZDF.
According to the outlet, the footage was captured on March 7 by a Ukrainian surveillance drone and showed the E40 motorway west of Kyiv.
The video that circulated on Twitter shows civilian cars traveling along the road when they come across a Russian tank.
Some of the cars turn around, but one comes to a complete halt, and the driver exits the vehicle and raises his hands.
He is shot by a Russian soldier, according to reports. The man collapses, clutching his chest, within seconds. According to the German broadcaster, he died due to the incident.
ZDF said per The New York Post that the soldiers dragged the mother and her child out of the car before removing the body to the side of the road and leaving it in plain sight.
The mother and her child were led into the woods. But the drone film failed to record what happened to them. However, the footage did show the troops torching the car, according to the broadcaster.
Arndt Ginzel of ZDF tracked down the Ukrainian volunteer fighter who captured the clip, and stated the time stamp and geo-tracking information appeared to validate its authenticity.
ZDF has yet to confirm the validity of the drone footage.
On Monday last week, drone operator Zanoza, a volunteer with the Bugatti Company, said he was photographing the Russian tank as part of his work following the invading forces' approach into the city.
The automobiles were going toward the city center when they came across the tank shortly after 2 p.m., according to Zanoza, who confirmed that the troops and tank all had Russian markings.
Despite significant claims of war crimes, Daily Mail said Russia has repeatedly denied targeting people in its so-called "special military operation." They also underscored that they are not waging war on Ukraine's civilian population.
The Office of the United Nations High Commissioner for Human Rights (OHCHR) confirmed on Monday evening that 691 people had been killed since the invasion began on February 24. Still, the exact figure is believed to be much higher.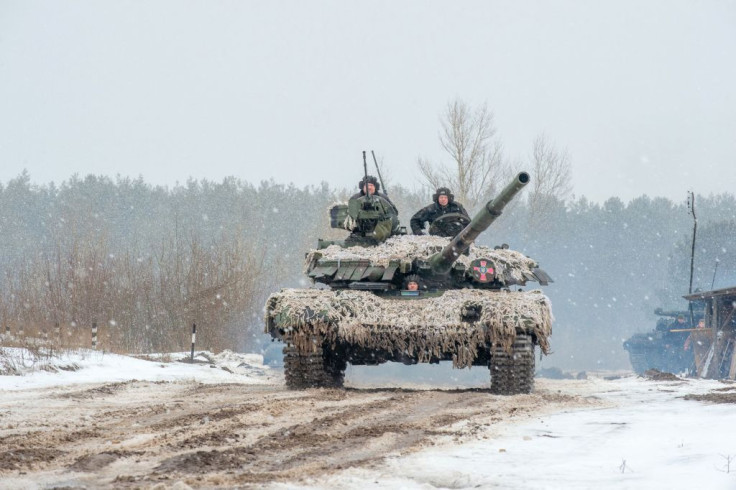 © 2023 Latin Times. All rights reserved. Do not reproduce without permission.