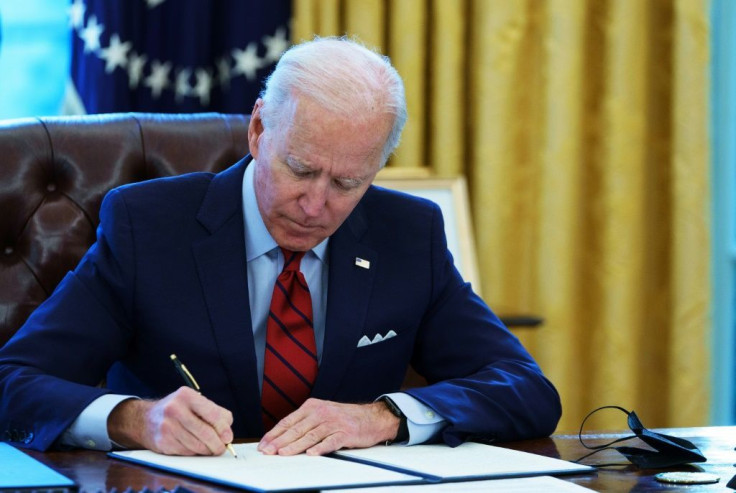 Russia's decision to suspend the New Start nuclear arms pact has been criticized as a major mistake by U.S. President Joe Biden.
The move was announced by President Putin on Tuesday in his annual address to the nation.
The 2010 agreement limits the number of nuclear warheads that the U.S. and Russia both possess and grants each country the authority to inspect the other's arsenal. Mr. Biden's comments came as he met a key group of Nato allies in Poland.
The Bucharest Nine, the group of eastern European states, restated their denunciation of Russia's invasion of Ukraine almost a year after its commencement, BBC reported.
On Wednesday, both houses of Russia's parliament formally approved Putin's decision to halt participation in the nuclear treaty.
However, the Russian foreign ministry later declared that Moscow would uphold the constraints of the New Start treaty in a "responsible approach". A senior military official told Russia's lower house that the country would continue to observe agreed restrictions on nuclear delivery systems - meaning missiles and strategic bomber planes.
The New Start accord, which was signed in 2010 by two presidents at the time—Barack Obama and Dmitry Medvedev—was intended to stop nuclear war. It grants each nation the authority to inspect the other and restricts the total number of strategic nuclear warheads that can be deployed by both sides.
The arrangement came into force in 2011 and was extended 10 years later - although weapons inspections were disrupted by the Covid pandemic.
Each side's limit is 1,550 long-range nuclear warheads, a lower number than under the previous Start deal.
The two former Cold War adversaries jointly control nearly all of the world's nuclear weapons. Despite aggressive rhetoric on both sides during the Ukraine war, Moscow has previously stated that it wished to retain the treaty in place.
Mr. Biden said suspending New Start was a "big mistake" and reaffirmed the U.S. commitment to the military alliance in remarks made prior to the meeting with leaders of the Bucharest Nine nations, which make up Nato's eastern flank.
"Article 5 is a sacred commitment the United States has made. We will defend literally every inch of Nato," he said. According to Article 5, an assault on one member state implies an attack on all of the other members and calls for a joint response.
At the meeting, he told the assembled leaders that they were the "front line of our collective defense". In a joint statement after the meeting, the group said they were committed to increasing Nato's military presence on their territories.
Russia claims that NATO, whose membership could soon include Sweden and Finland, poses an existential threat. At a gathering in Moscow to commemorate a year of the conflict, Mr. Putin claimed that Russia was fighting in Ukraine for its "historical" lands.
"I just heard from the top military leadership of the country that a battle is ongoing right now, for our historical lands, for our people," he said.
In a meeting with Wang Yi, China's top diplomat, earlier in the year in Moscow, Putin stated that Beijing's help was "very important to stabilize the international situation".
Mr. Wang declared that Beijing was prepared to deepen its alliance with Russia and that external pressure would have no bearing on their relationship.
© 2023 Latin Times. All rights reserved. Do not reproduce without permission.