A detailed timeline on what happened on the set of "The Rust" has been released. However, the question of how a loaded gun on set was handed to actor Alec Baldwin remains unclear.
In a report from CNN, the movie crew was at the Bonanza Creek Ranch, a Western movie set outside Santa Fe, New Mexico. That day's work started at around 6:30 a.m. but filming was already behind schedule.
Worth noting is that on the same day, there was reportedly some camera crew who walked out and complained about compensation and housing. A new crew came in.
Regardless, director Joel Souza and Baldwin had to work with what they had. Things appeared to run smoothly with Baldwin and crew members rehearsing a scene in the rustic church, broke for lunch, and then returned to the set.
Before the actual shooting took place, Souza, Baldwin and Halyna Hutchins were huddling up with a few others. Only one camera was set up because they were just rehearsing.
The controversial gun was reportedly fetched by assistant director Dave Halls from a cart outside. He yelled "cold gun," indicating that it was not loaded. Baldwin was sitting at a church pew at this time.
Baldwin was trying to get accustomed to the gun and practiced pointing it towards the camera. A shot was fired at about 1:50 p.m. According to Souza who was viewing the scene through the camera and nearby monitors, he heard a sound like a whip and then a loud pop.
Hutchins stumbled back and slumped to the floor as she clutched her stomach. She also said she could not feel her legs.
Souza, who was standing beside Hutchins then noticed blood on his shoulder. It was here when a woman who claimed to be the script supervisor called 911. She told the operator that a director and a camerawoman had been shot.
It was all chaos from there with Hutchins airlifted to a hospital where she later died. Souza was also given medical treatment and is recovering.
Baldwin was left a mess as a result of the incident, opting to take some time off as reported in a previous post.
Despite the report, the question on the origins of the guns and if proper checking was also done before it was used is up in the air. Hence, the mystery continues and no credible explanation for "The Rust" shooing accident has been given.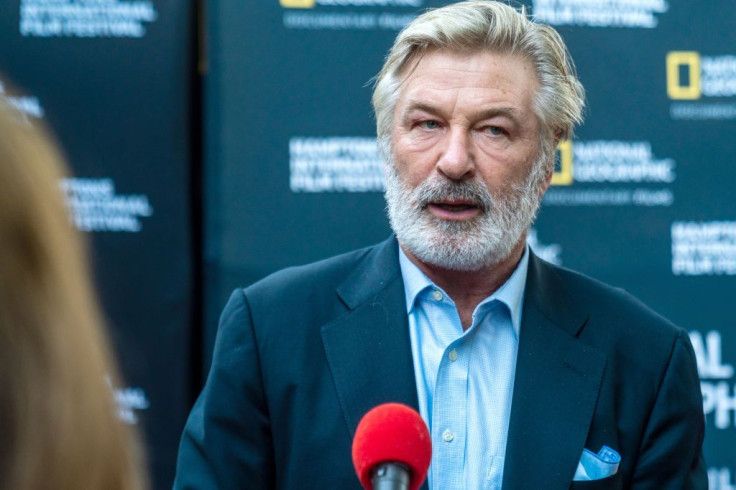 © 2023 Latin Times. All rights reserved. Do not reproduce without permission.