It would be rare to see movies focusing on natural catastrophes to get a sequel. There have been a lot through the years and one of them is "San Andreas" where Dwayne "The Rock" Johnson had the leading role.
A "San Andreas 2" was mentioned in 2016 but nothing has come to fruition. However, Johnson admits that there is a good idea behind the sequel but the real problem right now is his schedule.
The former WWE star is one of the most demanded actors right now. In the last few years, Johnson has taken on roles in big flicks. That list includes "Disney's Jungle Cruise," "Hobbs and Shaw" and Jumanji: The Next Level.
His upcoming films include "Red Notice" and "Black Adam," a reason why squeezing in "San Andreas 2" appears nearly impossible.
"There's a great idea for San Andreas that we had, I think it's great. You know the challenge that we're having honestly is what you guys said, is scheduling." Johnson said in an interview with Sirius XM. "A project that comes my way must have what we call 'The Moses effect'. And the 'Moses effect' meaning it must have the ability to push all the other projects to the side and it has to be like 'that's how good it is.'"
With plans to bring back Johnson and the original cast planned, it will be interesting when the actor-wrestler will have the time to start work on "San Andreas 2." Given the amount of effort needed in the first installment, the second part needs to be more devastating to earn attention.
"San Andreas" grossed a worldwide total of $474 million, making it the highest-grossing Warner Bros. film for 2015. As far as reviews, it only got a 49% rating on Rotten Tomatoes.
However, critics still lauded the movie's excellent cast and outstanding special effects. If a sequel does happen, it should be nothing less than what "San Andreas" had to offer.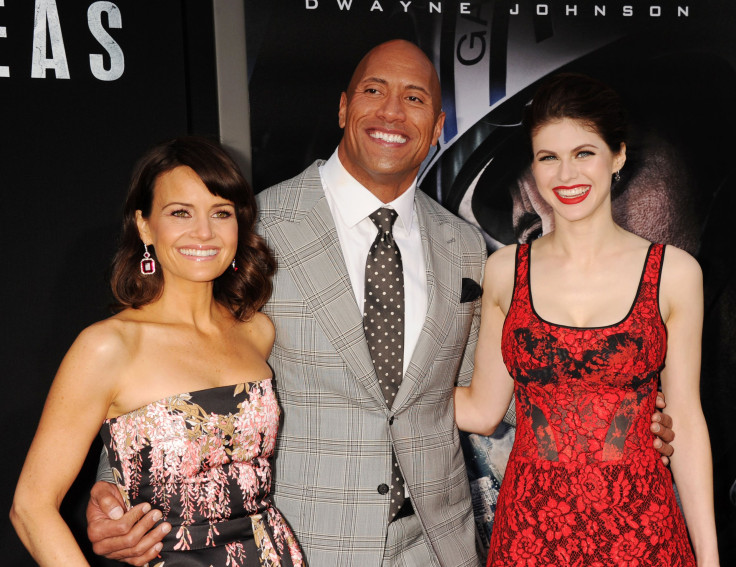 © 2023 Latin Times. All rights reserved. Do not reproduce without permission.