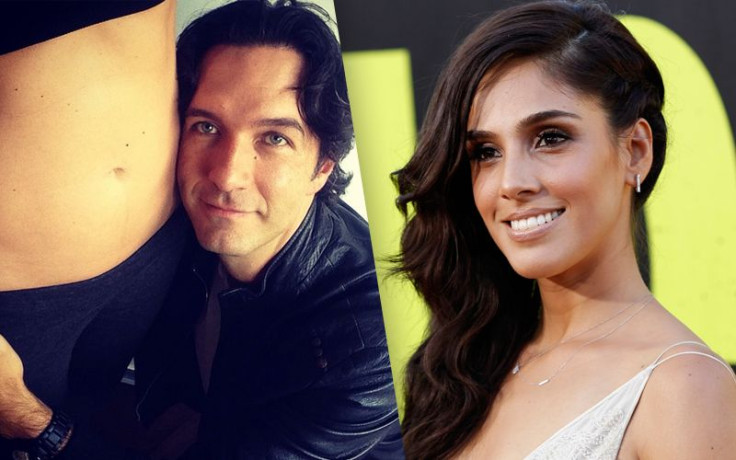 Sandra Echeverría married Fobia frontman Leonardo De Lozanne wed in October 2014 in a beautiful beach ceremony close to Los Angeles. Fast forward five months later and the happy couple have some exciting news to share with their fans. The "Savages" actress shared on Instagram a picture of her belly with De Lozanne's face visible and hugging his wife. That could only mean one thing, right? She's pregnant! "We want to share the big news that we are expecting a baby in September," Echeverría captioned the photo. "We are very happy!" Sandra, who we remember for telenovelas like "Marina" and "El Clon," had expressed her desire of becoming a mother on many interviews.
On her wedding day, Sandra Echeverria wrote: "I am the most fortunate woman in the universe for now being married with the best man in the universe and that he's the love of my life. I love you." Sandra had been previously linked to Demián Bichir and have worked together since then in series like "The Bridge." Sandra has been working in television and film between Mexico and the U.S. In Hollywood she lent her voice to "The Book Of Life" and starred in films like "Savages" and "Casa De Mi Padre." For her native country she has starred in a string of comedies like "Amor De Mis Amores," "Volando Bajo," "Quiero Ser Fiel" and "Cambio De Ruta." Congratulations to the happy couple on their expanding family!
© 2023 Latin Times. All rights reserved. Do not reproduce without permission.