French drug maker Sanofi is set to speed up its coronavirus vaccine timeline. On Tuesday, the drug maker announced its plan to begin its clinical trial in September and seek the approval of regulatory authorities in the first half of 2021.
Sanofi has been testing two types of coronavirus vaccines with GlaxoSmithKline in a bid to catch up to other groups that are also developing a vaccine against the disease. After lagging behind its competitors in starting clinical trials, however, the company has decided to take on greater urgency by expanding its vaccine development venture with a U.S. pharma company.
In a statement on Tuesday, Sanofi revealed having multiple COVID-19 vaccine candidates in the works. A Sanofi official also revealed plans to start a clinical trial with humans in the fourth quarter of this year. "We believe that adding this mRNA platform to our vaccines development capabilities will help us advance prevention against current and future infectious diseases," said Sanofi Pasteur executive vice president Thomas Triomphe.
The coronavirus vaccine being developed by Sanofi with GlaxoSmithKline contains a laboratory-synthesized version of the spike protein of the virus. This vaccine is formulated with one of GlaxoSmithKline's proprietary adjuvants, which are compounds that boost the human body's immune response to foreign bodies.
Originally, the combined Phase I/II clinical trial for the Sanofi vaccine was scheduled for December 2020. Now, however, the drug maker and its partner seek to begin the trial in September and have it fully licensed by June 2021.
At Tuesday's news briefing, both Sanofi and GlaxoSmithKline expressed confidence in their collaboration and ability to deliver a successful coronavirus vaccine. "As all eyes are on prevention of infectious disease through vaccines, this is a pointed moment in time where we are called upon to seek innovative ways to protect public health," said Triomphe.
In a separate briefing on Monday, Sanofi CEO Paul Hudson also said that Sanofi's COVID-19 treatment is "the only vaccine in the race that is offering a proven platform which works at scale."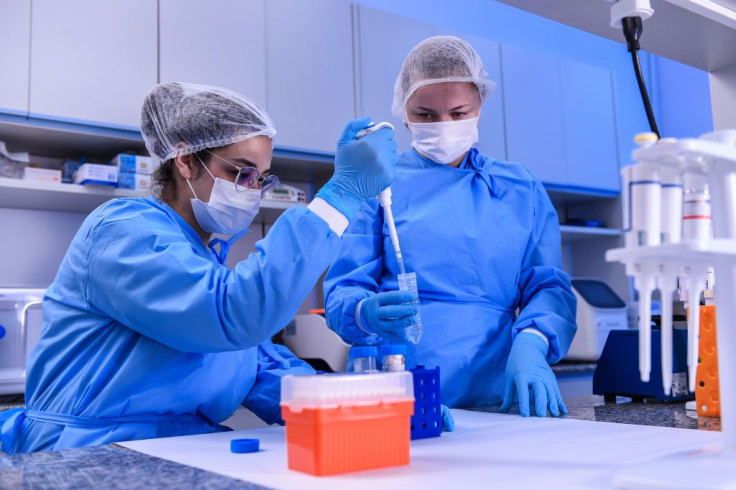 © 2023 Latin Times. All rights reserved. Do not reproduce without permission.