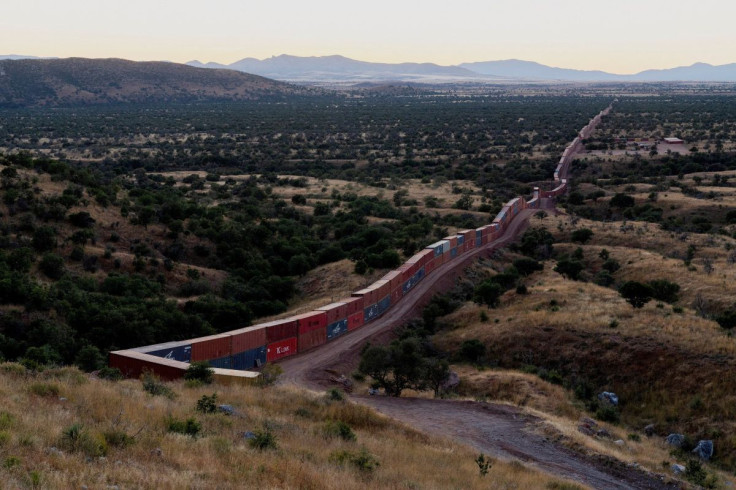 A county sheriff in Arizona plans to put a stop to the continuous mobilization of large shipping containers that end up being stacked at the US-Mexico border. Santa Cruz County Sheriff David Hathaway said he is frustrated with Gov. Doug Ducey's order of using these containers as a makeshift border wall and warned him to stop the activity.
Protesters have been gathering at the border wall calling for the activity to cease. Hathaway told Fox10 that he supports protesters who have shown up at the border to prevent construction workers from further building the steel wall barrier. The county sheriff agreed with the protesters' stance saying Ducey's order is an illegal activity and plans to arrest workers and security personnel once they enter Santa Cruz County. The containers have now reached a span of six miles that are erected on what Hathaway said is entirely federal land and national forest land. He added that the federal government has stated this as illegal dumping.
"So just the way if I saw somebody doing an assault or a homicide or a vehicle theft on public land within my county, I would charge that person with a crime," the county sheriff said.
On the other hand, those who support the barrier wall of shipping containers said the governor's order is a matter of security as well as serves as a deterrent for illegal immigrants, human smuggling and drug trafficking.
In October, Gov. Ducey filed a lawsuit against the federal government as he was ordered to halt the double stacking of over 100 containers between the gaps of the border wall which stands on federal and tribal lands on Yuma. Ducey started the mobilization of these containers last summer and said that Arizona is merely doing the job that President Joe Biden refuses to do. The governor reiterated then that he was not backing down on his plans to secure the border adding that the safety and security of Arizona and its citizens must not be ignored.
"Arizona is taking action to protest on behalf of our citizens. With this lawsuit, we're pushing back against efforts by federal bureaucrats to reverse the progress we've made," Ducey said in a statement.
He further remarked how border communities have been overwhelmed by illegal activity as a result of Biden's failure to secure the southern border.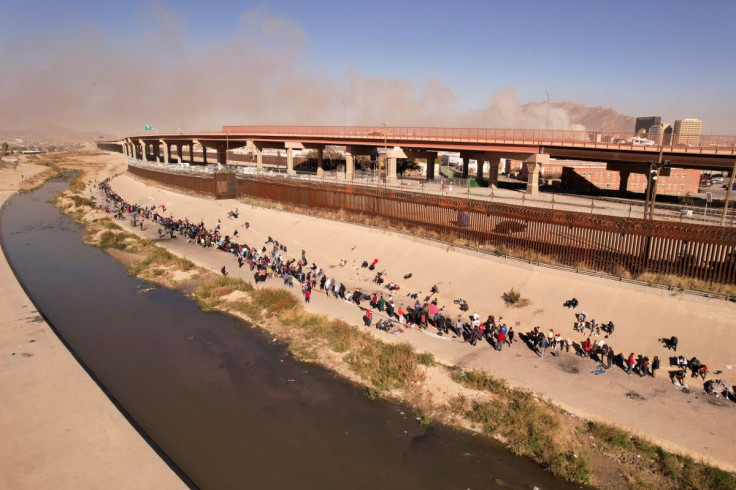 © 2023 Latin Times. All rights reserved. Do not reproduce without permission.