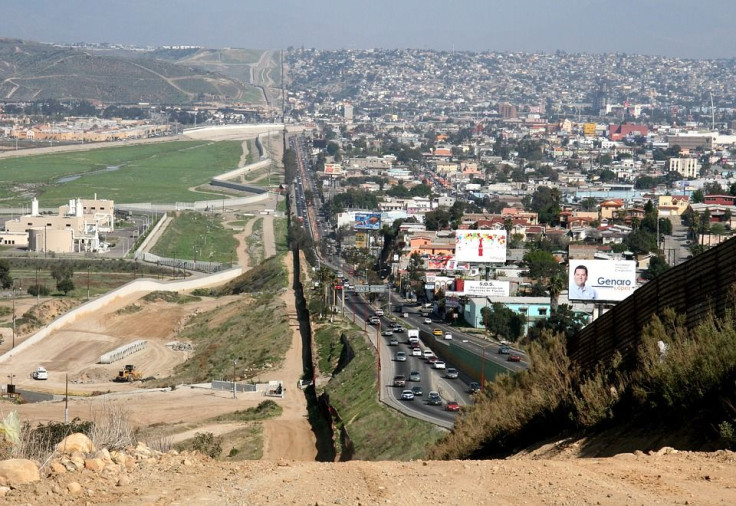 A record number of about 850 migrants died while they were attempting to enter the United States unlawfully from Mexico in the last 12 months.
Internal Border Patrol statistics revealed that at least 853 migrants died after they attempted to enter the United States illegally from Mexico in the last 12 months making this year the deadliest year for migrants. The figure is 56% higher than the previous record of 546 deaths, which was recorded by Border Patrol in the fiscal year 2021, Mexico News Daily reported.
Many migrants drowned and died in the Rio Grande, the river that divides Texas and Mexico. Meanwhile, many others died due to the extreme heat in the desert terrain along some parts of the U.S southern border. Many also reportedly died after falling from border barriers that they climbed to enter the U.S.
Rose Lee, the aunt of a Peruvian migrant who drowned in the Rio Grande along with eight others, said that her nephew traveled to the Mexico-U.S. border in pursuit of the "American dream."
"My nephew's death has left us devastated," said Rose Lee, who lives in southern California. "It's a very tragic death, to travel so far and die in an unknown place."
"The terrain along the border is extreme, the summer heat is severe, and the miles of desert migrants must hike after crossing the border in many areas are unforgiving." Cecilia Barreda, a spokeswoman for U.S. Customs and Border Protection, said.
Meanwhile, the immigration authorities said that the criminal organizations that smuggle migrants over the border are largely to blame for the increasing number of migrant deaths, NPR reported.
"Smuggling organizations are abandoning migrants in remote and dangerous areas, leading to a rise in the number of rescues but also tragically a rise in the number of deaths," they said.
Theresa Cardinal Brown, managing director of immigration and cross-border policy at the Washington D.C.-based Bipartisan Policy Center, blamed the high number of migrant deaths on the willingness of people to undertake dangerous journeys to escape from poverty and violence in their countries of origin.
"Desperate people do desperate things, and desperate things are often dangerous things," said Cardinal Brown.
"Is there a role that U.S. policy plays? Well, yes. But there's also the role of migrants in deciding to do this and the smugglers in encouraging it," she added.
© 2023 Latin Times. All rights reserved. Do not reproduce without permission.