When Prince Andrew and Sarah Ferguson parted ways 10 years after their royal wedding in 1986, many wondered what Sarah actually received in their divorce settlement. Prince Andrew and Sarah's divorce resulted from a scandal involving Sarah, so many are still intrigued if she received something after her split from the Duke of York.
Rumors about Prince Andrew and Sarah's marital woes started to swirl around just shortly after Princess Eugenie's birth in 1990. About a year later, Sarah was forced to exit the royal family after her scandal with American financial advisor John Bryan surfaced, showing the Duchess of York having Bryan suck her toes.
Prince Andrew and Fergie decided to separate in 1992, and their divorce was finalized in 1996. Just like Princess Diana, Sarah also got something in her divorce settlement with Prince Andrew. The Duchess of York initially denied it, but senior sources later revealed that she did not walk away empty-handed.
According to sources, Ferguson agreed to be paid $20,000 a year from the royal family and be given $660,000 to purchase her own home. Queen Elizabeth also granted her approximately $1.8 million to start trust funds for Princess Beatrice and Princess Eugenie.
The amount went on top of the $462,000 in cash handed to her and an agreement that Prince Andrew would pay for their children's education. The agreement also stipulated that Prince Andrew would give her monthly allowance, which was based on his salary as a Royal Navy officer.
When Princess Eugenie was still single, she and Princess Beatrice lived together in an apartment at St. James Palace. Their annual rent amounting to $25,000 was also covered by Prince Andrew.
Since leaving the royal family and striking out on her own, Fergie has entered several businesses to boost her net worth. Aside from writing and fronting Weight Watchers, she also wrote her autobiography, which added a sizeable $2.2 million to her fortune. Her split from Prince Andrew has also allowed her to devote more of her time to writing books, attending charities and being a media personality. As of late 2018, her estimated net worth was $1 million.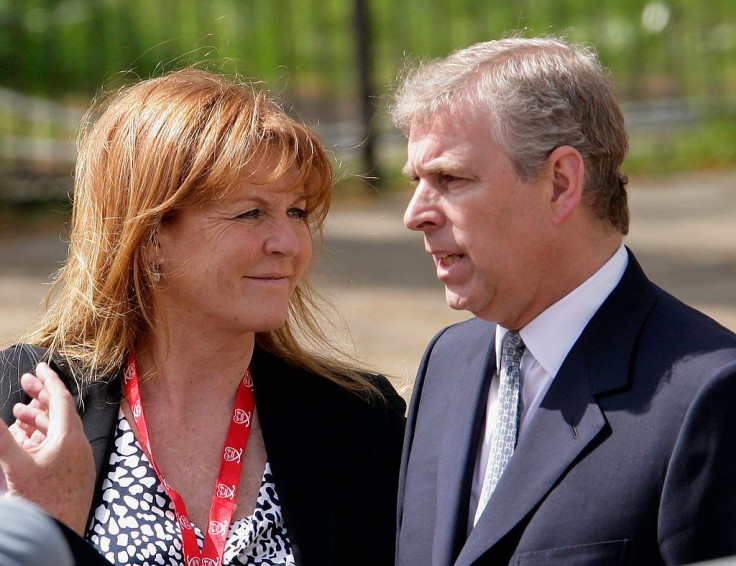 © 2023 Latin Times. All rights reserved. Do not reproduce without permission.