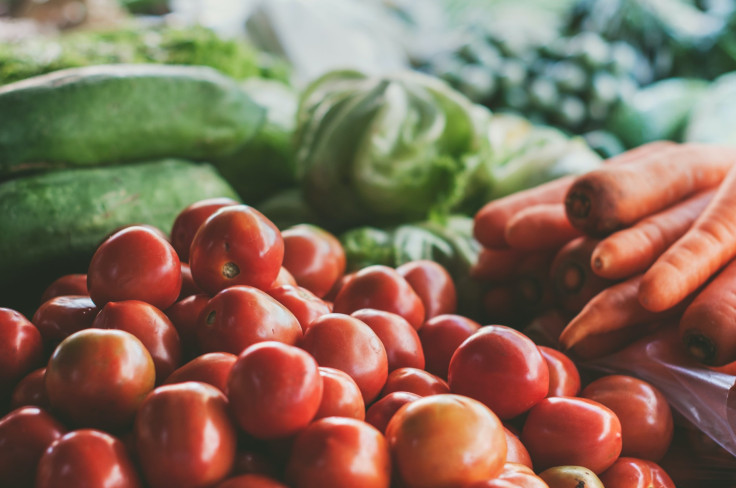 How many lettuces, apples, and cucumbers you throw away on a weekly basis? If your answer is "many!" then you'll be glad to know that a company launched a natural solution that will help you save money and reduce waste while keeping your produce fresh for up to three weeks.
The AdvaPure20 is an all-natural, 100% organic-compliant, spray-bottle solution designed to keep your produce safe and fresh by eradicating dangerous microbes like bacteria, molds, fungi, and all the viruses that cause both illnesses and spoilage. "AdvaPure20 is the first of what we hope will be many products designed to help both people and the environment," says Jose M. Garcia III, Managing Partner at HJMG, LLC. "In the age of COVID-19, hygiene and safety are at the forefront of public discourse. This product extends hygiene efforts, keeping illness-causing microbes from affecting consumers, along with dramatically increasing the shelf life of your produce."
According to HJMG, LLC, this revolutionary formulation has been in the works since 2009, but the current focus on health, sourcing, hygiene, and sustainability has helped bring it to the forefront. AdvaPure20 is the first and only all-natural and organic-compliant fruit and vegetable rinse on the market. "This is a product which can dramatically improve quality and safety across every touchpoint in the produce chain," explained Garcia. "Grocery stores, restaurants, farmers markets, and even food distribution centers, can keep their fruits and vegetables fresher longer. It also quells the potential outbreak of listeria, salmonella, e-coli, and other highly disruptive and dangerous pathogens."
In addition to its microbe-fighting properties, AdvaPure20 has a long-lasting residual effect, keeping produce fresh and safe up to forty times longer than any comparable products, saving money and reducing waste. AdvaPure20 will be available online in an eco-friendly, concentrate-and-refill version containing a spray bottle and two, 2oz concentrate refills, and at retailers in 22oz spray bottles and commercial sizing for retailers' in-store use and food service establishments.
© 2023 Latin Times. All rights reserved. Do not reproduce without permission.