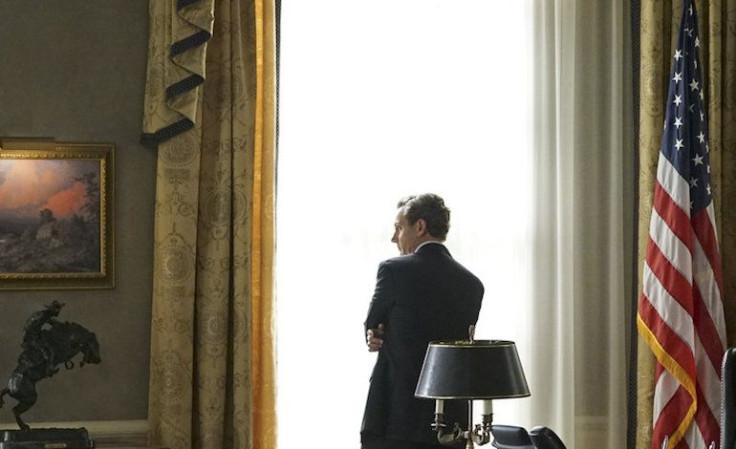 Tonight is a brand new episode of "Scandal" on ABC and the secret is out! It seemed as though Olivia (Kerry Washington) and Fitz (Tony Goldwyn) finally got their happy ending in the season five premire "Heavy is the Head," but now the couples dirty little romance has been revealed and everyone is out to find Liv and get answers on the affair.
In a sneak peek clip we know that Olivia and Fitz's big secret is out and Sally Langston (Kate Burton) is out for Liv's blood! In the video we see Olivia on the run as her dirty little secret is revealed and Sally is on TV questioning Pope's whereabouts and assures viewers that she will find her and get the truth. Check out the clip below.
The episode synopsis for "Yes" reads: "The Pope and Associates team dives into a new case that takes Olivia out of D.C. and away from the President. Meanwhile, back at the White House, Fitz is determined to find who's responsible for causing the latest turn of events, and Abby receives unexpected guidance from a master of damage control as she struggles to catch a break."
"Scandal's" second episode will premiere Thursday, Oct. 1, at 9:00 p.m. EDT on ABC and will be available the next day on VOD, abc.go.com, iTunes, Amazon, Google Play and Xbox. ABC does offer a live stream service but you must be a subscriber to the network through your cable provider and you must have your login information. If all else fails you can watch it live here, here and here.
© 2023 Latin Times. All rights reserved. Do not reproduce without permission.