Two royal weddings were held in 2018, one of which is Princess Eugenie and Jack Brooksbank's. Like any other royal wedding, it was full of love, glamor, famous and wealthy people and scandalous moments to remember by.
The wedding was met with criticisms even before the actual wedding day arrived. Being ninth in the line to the British royal throne and considered as a minor royal, Princess Eugenie, and her fiancé, was questioned for allotting a budget of $2.6 million dollars for security alone.
The couple was greeted with protests as the expenses for security was to be paid from taxpayer's money. Whatever the case was, the wedding pushed through and guests arrived. The day was almost perfect except for some "mishaps":
1. During the exchange of rings, Brooksbank struggled to put the ring on Princess Eugenie's finger. Was it the wrong size? After several nervous minutes passed, Brooksbank was finally able to put the ring on his bride.
2. Princess Eugenie's mother, Sarah Ferguson, let out a long and deep sigh of relief as the wedding went through. Fortunately, her reaction was recorded and everyone can look back at it.
3. Catherine, Duchess of Cambridge, had another Marilyn Monroe moment as the strong winds gust sent her skirts flying. Fortunately, Kate Middleton was able to hold her skirt before the wind showed everything.
4. Princess Eugenie and Brooksbank's wedding day was indeed windy, as commented by Eamonn Holmes and Ruth Langsford during the broadcast. Aside from Kate, 14-year-old Louise Windsor also had her Marilyn Monroe moment. But unlike Kate, Louise was not as lucky as the wind exposed her back.
5. Royal kids Prince George and Savannah Phillips behaved like happy and normal kids. The kids were photographed laughing, and Savannah was pretending to be playing a musical instrument.
6. Prince Philip still held a grudge against Fergie, and the two managed to stay away from each other's path.
7. Princess Eugenie allegedly attempted to upstage Meghan Markle with a script. According to some expert lip readers, Princess Eugenie asked Brooksbank, "Why aren't you holding my hand?" and later on told Brooksbank to "Let's kiss!" as the couple leaves the church.
8. Supermodel turned actress Cara Delevingne was invited to the wedding, and she attended the event in a black tuxedo and top. What caught the attention of many was the toothpick she was playing with in her mouth.
9. Camilla Parker Bowles was not invited to the event as, according to one source, Fergie and Prince Andrew blamed the Duchess of Cornwall for Princess Diana's death.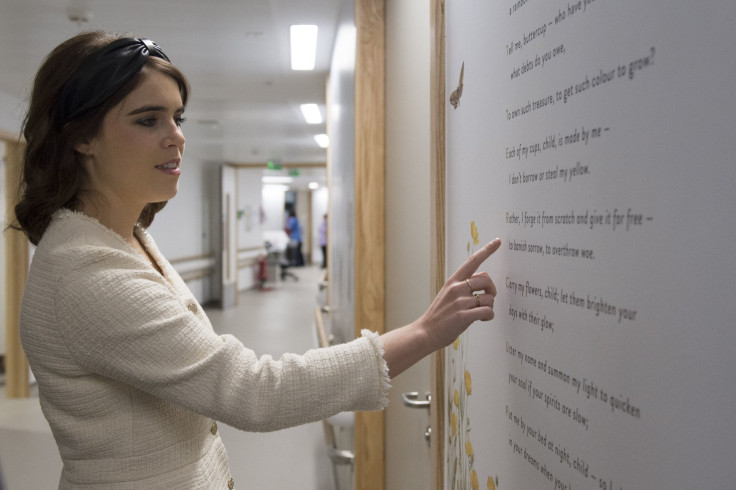 © 2023 Latin Times. All rights reserved. Do not reproduce without permission.