The world was entranced by the Black Widow, impressed with her Nicole in "Marriage Story," and was beyond impressed with her playing the single mother, Rosie in 2019's Oscar-nominated, "Jojo Rabbit"- Scarlett Johansson, 34, is a phenomenon today. But stardom was something that she worked hard for while struggling to make a "career out of being the second choice."
In a pre-quarantine days interview, the Academy Award-nominated actress shared how she fell in love with the art of acting as a child while watching old Hollywood films, classic musicals, and vintage Disney productions.
"I disappeared into those movies and took on those characters," she shared, adding that it was films like 1961's "The Parent Trap" that pushed her into acting. While her mother, supporting her aspiration, took her from one audition to another, initially it didn't work.
"Since a very young age, I've been rejected constantly," Johanson shared. "When people starting out ask me for advice, I always say to stay open-minded, because you never know."
And thus, even when she achieved one of the first milestones in her career, she never experienced a moment of "I've made it!" as she had worked hard for too long, without allowing herself to be much of anything- neither an actress or a teenager. In 2003, when she was just 19, her performances in Lost in Translation and the period drama Girl With a Pearl Earring won her two Golden Globe nominations. "I've never felt that I had both feet out, you know?" she shared. "I never imagined having another career, but there were definitely times when I felt like I should try something else in the industry."
Johansson became a Hollywood "A" lister after she was cast as Black Widow in "Iron Man 2" by director Jon Favreau. But the surprising fact is that she was not the first choice for the character! Recollecting her "wonderful" meeting with Jon Favreau, Johansson recalled how she "was really excited to work with him" and thus, she let him know that "if this doesn't work out, I'm an actor for hire, so call me anytime."
While initially she was rejected, she was called back after the original actress (Emily Blunt) left the project because of her hectic schedule. "The best call you can receive is after you are rejected for something and then you get it," she shared. "You appreciate it more. I've basically made a career out of being the second choice."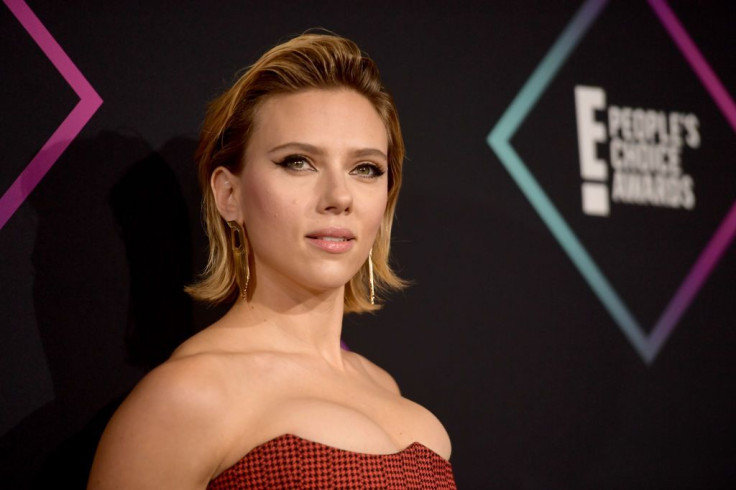 © 2023 Latin Times. All rights reserved. Do not reproduce without permission.