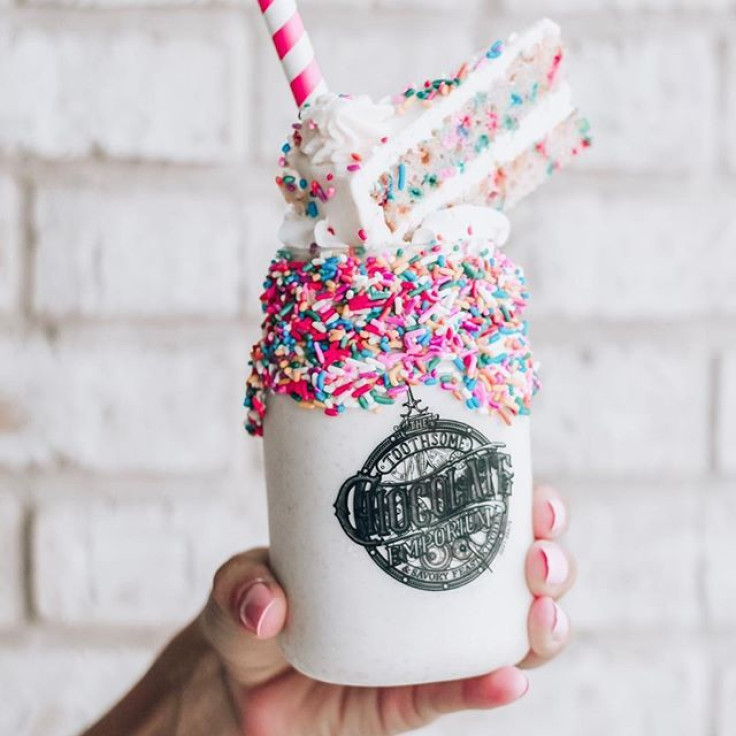 Universal Orlando Resort is worldwide known for its thrilling rides and spectacular shows, but the parks also offer iconic and delicious eats that will let any visitor wanting for more.
Due to the ongoing pandemic, we won't be able to visit the resort, however, NBCUniversal decided to give us all a quick taste of one of their unforgettable treat. The delicious and over-the-top milkshakes from the Toothsome Chocolate Emporium and Savory Feast Kitchen is now available on Xfinity's Camp Tonsafun; a virtual summer camp destination that features video lessons and activities spanning arts, sports, cooking, experiments and adventures geared toward children ages 5-12.
Find below a how-to video on how to make the confetti cake milkshake from Universal Orlando's Toothsome Chocolate Emporium and Savory Feast Kitchen. This delicious recipe requires 6 ingredients, and is a recipe that can be made as a family this summer with our kids!
What you need:
3 big scoops of ice cream
2 tablespoons of sprinkles
2 slices of confetti, or your favorite cake from the store
1 tablespoon of buttercream
½ cup of milk
½ cup of whipped cream
Instructions:
1. Using one teaspoon of sprinkles, rim a frosted glass with sprinkles.
2. Put all your ingredients except one slice of cake in a blender (ice cream,
sprinkles, one slice of confetti cake, buttercream, milk).
3. Blend for 20 seconds until the texture is smooth.
4. Pour mixture into a cup.
5. Garnish the mouth of your cup with whipped cream.
6. Add a slice of cake on top of the whipped cream.
To access more Camp Tonsafun videos like this milkshake recipe, Xfinity customers can simply say "summer camp" into the Xfinity Voice Remote. Jade Catta-Preta, the new host of E!'s "The Soup" is the Director of Camp Tonsafun and kicks off the series of video lessons and activities launchingweekly through summer on the X1 and Flex platforms.
© 2023 Latin Times. All rights reserved. Do not reproduce without permission.