Selena Gomez is a world-renowned celebrity due to her wide appeal as a singer and actress. It comes as no surprise that the American singer would be steeped in a plethora of rumors, bringing even the smallest of ill stories to the sight of fans.
The singer-songwriter has been in and out of the media due to some personal concerns that she has had to handle, leaving the Selenators — the moniker that die-hard Selena Gomez fans have — to go the extra mile in support of their idol. So when another celebrity makes a jab at the "I Can't Get Enough" singer, the Selenators readily pounce upon the offender.
Rumors of a feud started to brew between Gomez and fellow singer Becky G after an incident that occurred recently. During Seventeen's "Latino Legends Lyric Challenge," the "Mayores" singer allegedly threw some shade on the lyrics of one of the songs that Gomez had featured in.
"Oh I know this one," Becky G said, after being shown DJ Snake's collaboration with Gomez, Ozuna and Cardi B titled "Taki Taki." "I'll never forget this one because when I heard it, I was a little confused because it says, something, 'Come in the party, have a fiesta, blow out the candles and have a siesta' but I don't want to have a siesta in the middle of the fiesta," she added.
Referring to Gomez' part, the singer joked about how the lyrics seem to conflict, making her remember the oddity of a song. "Like, I want to party," she said. "I wouldn't take a nap, you know what I'm saying? But yeah, of course I know this one."
Selenators took this as an offense against their beloved Gomez, causing them to go on a warpath against Becky G. "Becky G dragging Selena's verse as if her discography it's not one of the worst of a Latin woman lmao," wrote a Gomez fan on Twitter, reacting to Becky G's "offense."
Becky G claps back against the overly protective fan, stating that it was meant not as an offense but as a joke. "I have always loved & supported a true queen like Sel," she replied.
"To cut a snippet of a video & take it completely out of context is what is so wrong about this 'Stan' culture. Sad to see yet another 'fan' going against what their favorite artist believes in by putting other females down," she added.
A source close to Gomez spoke out as well, calling the situation "blown out of proportion." She also mentioned how Selena and Becky remain on good terms as friends.
"Selena completely respects Becky as an artist and didn't think she was throwing shade at all," said the source. "Selena more than appreciates her fans coming to her defense and standing up for her, but there is no reason for anybody to drag Becky."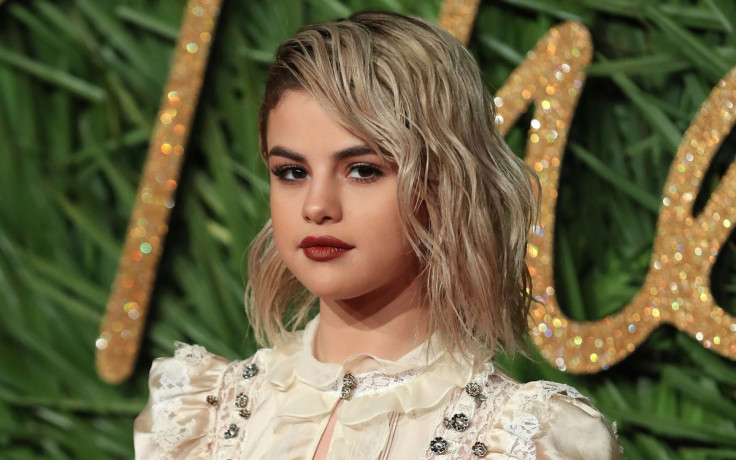 © 2023 Latin Times. All rights reserved. Do not reproduce without permission.