A senior Floridian deputy was killed on Monday after a miscreant intentionally crashed into his cruiser. The incident occurred in the Brandon area -- 12 miles east of downtown Tampa, a day before Master Corporal Brian LaVigne's retirement.
"You can imagine the heartache that the Hillsborough County Sheriff's Office is experiencing right now," said Hillsborough County Sheriff Chad Chronister in a press conference Monday evening, as the office mourned the loss. "Again there will be additional charges coming for killing this deputy as he murdered him by intentionally ramming his vehicle," he added.
The 54-year-old deceased officer met with an untimely demise after Travis Zachary Gabriel Garrett, 28, 'intentionally switched two lanes before ramming his car into the driver's side of LaVigne's cruiser during a pursuit' as reported by a media outlet. A formal charge awaits Garret.
The ramming felt like a sudden jolt, and left the deputy unconscious and stuck inside the vehicle. While LaVigne was rushed to a hospital nearby as soon as the emergency personnel arrived at the scene, it was already too late as he was pronounced dead shortly after checking-in to Tampa General Hospital.
Garrett was finally nabbed after an exhaustive chase within the proximity of Brandon. Not much has been divulged about the suspect's mental health, but authorities allege that Garrett grew increasingly aggressive upon being confronted, and started "violently striking" a deputy in the head. So much so, the officer was knocked to the ground because of the strong blow, tasers were used by another cop, but was proven to be ineffective. Soon after, Garrett attempted to flee the scene by speeding away through the back gate of his apartment.
A subsequent chase led to Garrett being injured as well. LaVigne is survived by his wife and two children, one of whom is employed with the Hillsborough County Sheriff's Office as a deputy.
"We will never forget Master Corporal LaVigne for laying down his life in the line of duty or the response of his squad members who did everything they could to ensure that the individual responsible for his death was apprehended," Chronister concluded.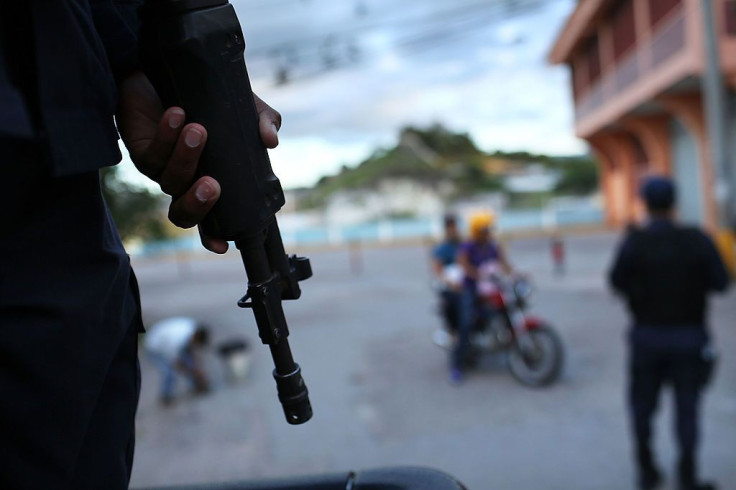 © 2023 Latin Times. All rights reserved. Do not reproduce without permission.