Seventeen migrants crammed into a tiny boat were rescued by a cruise ship on Saturday while sailing en route to the Bahamas. The Royal Caribbean cruise ship Liberty of the Seas took in the migrants onboard after it encountered their small vessel adrift and appeared to be in need of assistance.
In a statement to Business Insider from the Royal Caribbean - the ship's crew safely rescued the passengers of the small vessel and were given medical attention while they are working with the United States Coast Guard. The cruise ship postponed a planned day trip to CocoCay, which is a private island in the Bahamas owned by the Royal Caribbean, due to heavy winds. They ended up crossing paths with the small boat which according to the cruise ship captain had been adrift for several weeks.
The migrants in the boat were waving pieces of red fabric upon sight of the ship. However, due to high winds and strong waves, the cruise ship could not send a rescue craft. Instead, the captain had announced that the ship was diverting from its course to Nassau to check if the small boat needed help. The vessel was brought to a slow halt as it waited for the small boat to ebb its way closer to the cruise liner. It took about 45 minutes for the boat to finally reach the ship. Passengers on the cruise liner said they could see the individuals in the boat waving and smiling as the ship crew tossed over a rope to be attached to the tiny boat. Applause from the cruise passengers broke out as the migrants boarded the 1,112-foot cruise vessel.
The tiny boat was sprayed with red paint to indicate it had been abandoned and its passengers rescued before the crew set it adrift. While officials have not identified from which country the migrants were from, they are believed to be Cubans. A series of recent rescues by cruise ships have been reported as a current surge of Cubans and Haitians have been attempting to cross over to the United States in rickety boats. Bahamian officials are now leading the investigations of the rescue as the small vessel was found in Bahamian waters.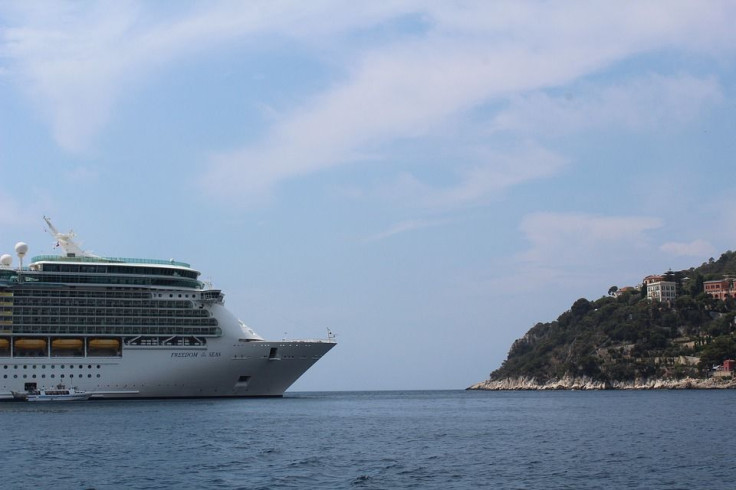 © 2023 Latin Times. All rights reserved. Do not reproduce without permission.