A disgraced priest already convicted as a sex abuser has been found guilty of the death of a young altar boy nearly 50 years ago, a Massachusetts prosecutor revealed Monday.
Richard Lavigne, an unfrocked former priest, died on May 21 at Baystate Franklin Medical Center at the age of 80.
According to the Daily Hampshire Gazette, Lavigne died of acute hypoxic respiratory failure and COVID-19 pneumonia, revealed a death certificate issued late Monday and obtained from the Greenfield City Clerk's Office.
In a press conference, Hampden District Attorney Anthony D. Gulluni announced that their investigation had confirmed that Lavigne was responsible for the murder of then-13-year-old Daniel Croteau in April 14, 1972. The young teen was found dead floating in a local river, his body terribly beaten.
According to a family friend of the Croteau's, Lavigne would often take the Croteau children on outings alone. Daniel and his four brothers had served as altar boys for him, the Catholic News Agency wrote.
According to the Sex Offender Registration Commission, Lavigne was convicted in 1992 on two charges: vulgar assault on a child under 14 and assault and battery, the California News Time noted. He was suspended as a Catholic priest in 2003.
According to a press release from the Hampden District Attorney, Lavigne lied about the last time he had seen Danny in the early stages of the investigations. However, Lavigne was observed alone at the river's bank on April 16.
On April 17, 1971, Carl Croteau, the victim's brother, claimed he answered an anonymous call that said, "we're very sorry what happened to Danny. He saw something behind the Circle he shouldn't have seen. It was an accident." Carl identified Lavigne's voice.
Carl mentioned that his brother would often come home from drinking alcohol with Lavigne on weekends.
Investigators said that Daniel was killed as he threatened to reveal that Lavigne was repeatedly sexually abusing him.
Investigators also found evidence that an anonymous letter that Lavigne received, which claimed to be from Croteau's killer, was written by Lavigne himself to confuse the investigation.
"It is incredibly disheartening to learn that a priest, a person ordained to care for God's people, would have committed such an evil crime and then not taken responsibility for his actions. This is all totally contrary to the teachings that we as Catholics believe in and hold sacred," Springfield's recently installed Bishop William Byrne wrote in a statement.
Bryne added that this is another reminder of the past failure of the Church and a diocese to protect children and young adults from such predators.
"Although we have made great strides in improving our child protection efforts, that is little consolation to the victims of Richard Lavigne and the numerous other sexual predator clergy who preyed upon our youth," Byrne said, as he also urged victims of abuse report their encounters to both law enforcement and the diocese.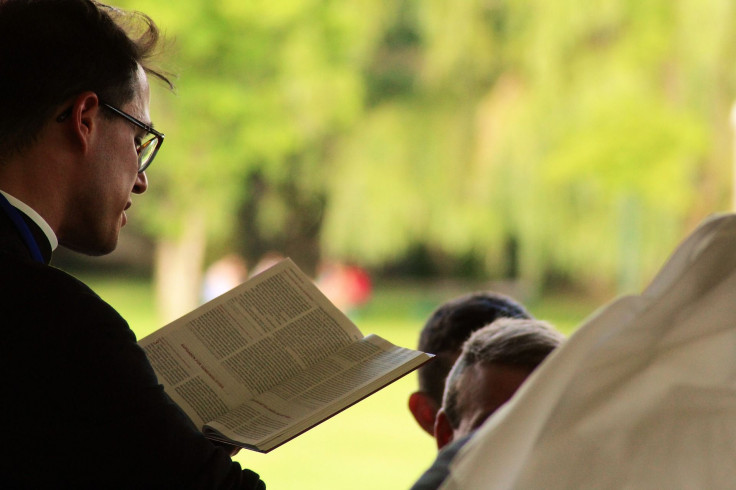 © 2023 Latin Times. All rights reserved. Do not reproduce without permission.