Shakira has been reported to be leaving the music scene as she is allegedly retiring. There are rumors going around that the 42-year-old Colombian singer will formally announce her retirement and it will immediately be in effect.
The "Don't Bother" singer is said to be not enjoying her work anymore. But then again, she may not be completely leaving the industry as she may try her hand on other jobs where she will be working behind the scene like being involved in the creative aspect of music.
It seems that Shakira has another reason if the report about her retirement is true. The Guardian recently reported that she struggled because of depression. She was also scared as she almost lost her voice since she needed surgery to fix the hemorrhage in her vocal cords.
The singer shared that she thought that she will never be able to sing again since she could not even speak at that time. The experienced the crisis in 2017 and she got really depressed knowing that her career is over.
"I always thought there were going to be things in my life that would go away, like beauty, youth, all of that stuff," she told the publication. "But I never thought that my voice would leave me because it's so inherent to my nature. It was my identity."
Shakira added that it was unbearable when she could not sing. She relayed that it was even so hard for her to get out of bed because she was so depressed. This event in her life could have ignited the rumors that she will be retiring.
But good things happened to her as she gradually gained back her beautiful voice. The experience was a miracle for the singer since there was a time when she could not speak at all and had to communicate through signs. With the ordeal, she felt bitter throughout but she still needs to decide if she will get surgery or not.
While medical experts recommended surgery, she refused and instead relied on meditation, hypnosis and visiting Lourdes for holy water. It worked on her and she was able to recover without going under the knife.
Finally, when her precious voice returned, Shakira said that she felt like she was having "some kind of religious experience." With her amazing recovery, it is clear that the Colombian singer will not be retiring any time soon. In fact, she is scheduled to perform with Jennifer Lopez at the Super Bowl Halftime Show on Feb. 2, 2020, and this event at the Hard Rock Stadium in Miami, Florida was already confirmed, as per People.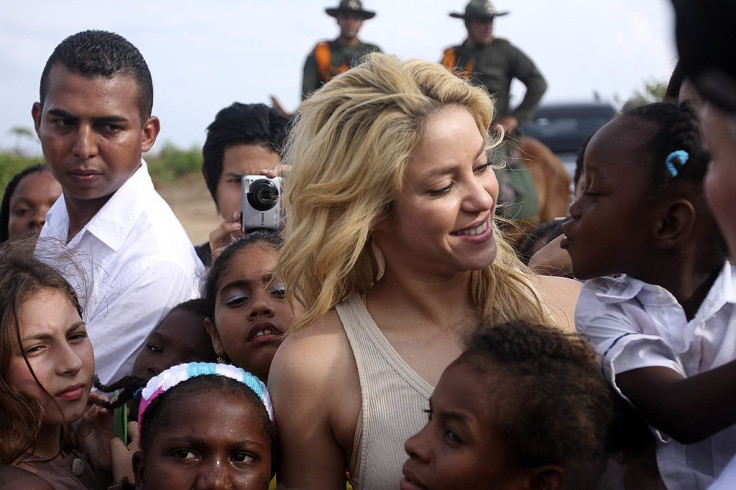 © 2023 Latin Times. All rights reserved. Do not reproduce without permission.