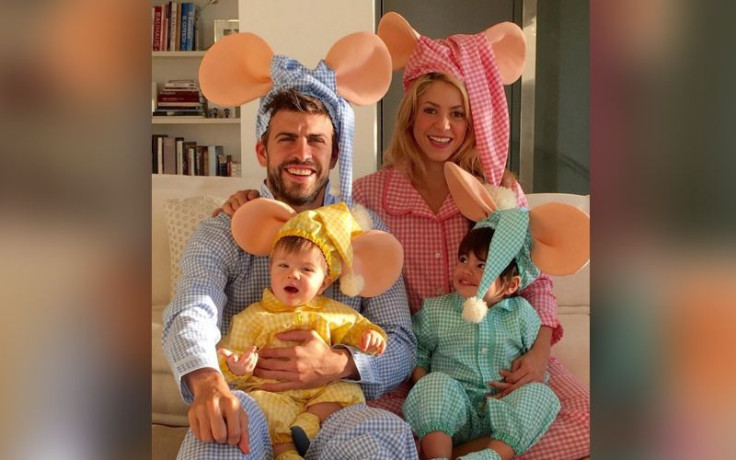 Shakira is an international superstar and a woman that does it all. She is a singer, an entrepreneur, a philanthropist and most importantly a mother. The 39-year-old is rumored to be pregnant again with her third child. Spanish press is reporting that Shakira and Gerard Piqué are going to become parents to another cute little baby in the coming months. An alleged closed source to the couple said that they are looking to have a little sister for their boys Milan and Sasha. "They are going for the girl," the tipster revealed. "They want to get pregnant by April so the baby is born in January, or with more luck, the birthday of their parents. That's how they planned it with their boys, but they were born before their programmed date." All news is speculation and neither star has confirmed or addressed the rumors.
In 2014, Shakira was stealth about the pregnancy of her second child. The former "The Voice" coach finally confirmed that she was in fact pregnant for the second time. "Well yes, the truth is that I am pregnant," the "Empire" hitmaker told Cosmopolitan México. Rumors of a pregnancy surfaced during her World Cup closing ceremony appearance in Brazil when the singer was seen with a tiny baby bump. Shakira nor Gerard Piqué spoiled the secret up until that point. At the time the singer was pregnant with her second child after having baby Milan.
The gender of the baby had been cause of rumors as well. An alleged insider leaked information to the media talking about if the "La, La, La" singer was expecting a baby boy or girl. The latest gossip came from "El Gordo y La Flaca" host Raúl de Molina. "An intimate friend of her's confirmed it to me, Shakira is expecting a boy," the Univision personality said. Previously a charlatan psychic predicted that Shak was pregnant and expecting a baby girl. Mhoni Vidente is popular in social media and formerly had a segment on Univision variety show "Sabadazo." Mhoni also forecasted that Shakira would eventually have a family of three kids with two boys and a girl. Could it be that her prediction will finally come true with her third baby being a girl?
© 2023 Latin Times. All rights reserved. Do not reproduce without permission.