Singer Shakira's new song, "Shakira: BZRP Music Sessions, Vol. 53," is doing so well that she's raked in a huge sum of money from it. The song takes swipe at her former partner Gerard Pique.
Their breakup has not been pretty, but her new song apparently mocking her former partner has gained instant success in less than two weeks after its release, reported The Sun. The song released on Jan. 11 and surged to the top of Spotify's Top 50 Global chart within days. The revenge song also became the Latin track with the most streams in one day. It has already made her 419,150 pounds ($5,19,117.27) from YouTube, 409,330 pounds ($5,06,850.83) from Amazon and £294,720 ($3,64,935.57) from Spotify. Profits are expected to shoot up in the coming days.
The music video has also got 133 million views on Bizarrap's YouTube channel, and has been streamed more than 53 million times on Spotify. Shakira and Pique parted ways last summer and the track is believed to reference the former Barcelona player's relationship with 23-year-old Clara Chia. In the song, Shakira sings that she is worth "two 22s, you traded a Ferrari for a Twingo, you traded a Rolex for a Casio." It is believed that those lyrics are aimed at Pique and a deal that was struck for his new Kings League. He recently turned up to a Kings League event in a Twingo car and has also signed a sponsorship deal with Casio.
Meanwhile, AS reported that Shakira hosted a party at her house in Barcelona on Saturday night to celebrate the success of the track. Former Barcelona forward Patrick Kluivert was spotted leaving the party in his car while blasting the Shakira-Bizarrap song. Kluivert and his Colombian wife Rosanna are reportedly close friends with Shakira and he attended the success party.
Pique and Kluivert never crossed paths on the football ground, but were working together less than three years ago, reported Football Espana. Kluivert was a technical director of La Masia at Barcelona while Pique was still playing as a footballer. It seems like Kluivert has already picked sides and decided whom to continue having a bond with.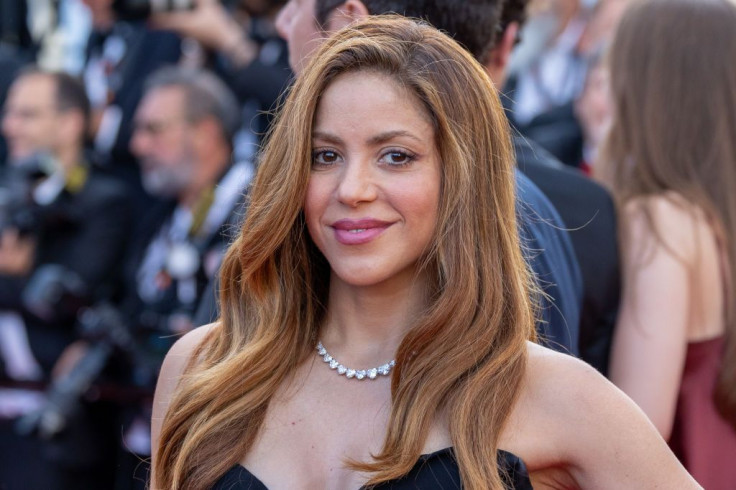 © 2023 Latin Times. All rights reserved. Do not reproduce without permission.