Scotland striker Oli McBurnie has reportedly been arrested in connection with a fight that went public. The whole scene was captured on video that went viral on May 8, Sunday.
A look at the footage shows the 24-year-old footballer going at a man, slapping the phone out of the risk of the victim and stomping on it. From there, it appeared that McBurnie went on to attack the victim and then fighting another man, BBC.com reported.
The North Yorkshire Police arrested an unnamed "24-year-old man" in connection with the video and were not initially named. Per a police statement, the victim was a 21-year-old man who sustained facial injuries as a result of the incident that happened at around 8:30 p.m. on May 8.
McBurnie is now being questioned by local police about the assault. However, North Yorkshire Police are asking anyone who may have witnessed the incident for help. Sheffield United admits they are aware of the situation and are doing their investigation about the matter. As of this writing, it remains unclear what sparked the fight.
"Officials at Sheffield United are aware of the video circulating on social media and are currently investigating," read an official statement from the club.
Jack Grealish of Aston Villa gave his reaction to the viral video and defended McBurnie. As far as he is concerned, he criticized the alleged victim for provoking the former Swansea star.
"I just don't get why some people do this nowadays and why they thinks it's okay to just shout abuse at footballers whilst there out with family and friends. Footballers are human as well," Grealish stated.
McBurnie has not been spared from controversies. In 2020, he was issued a warning by the FA for his conduct during the Swansea vs. Cardiff match. That was the time he was giving obscene gestures while in the stands with fans. Other cases tied to McBurnie include drunk driving in 2019.
McBurnie is currently sidelined with an injured a fractured foot and has been struggling to recall his old form this season. He is questionable for Scotland's Euro 2020 campaign. He has scored just once in 25 appearances with the Blades who were relegated to the Championship after a two-year stay in the Premier League.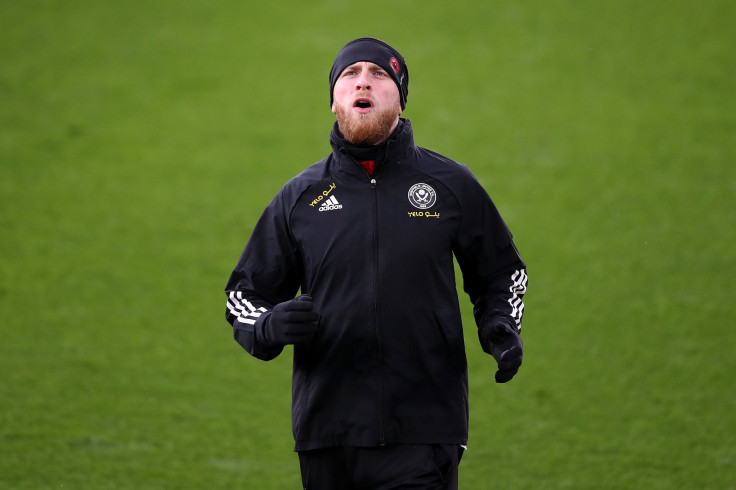 © 2023 Latin Times. All rights reserved. Do not reproduce without permission.