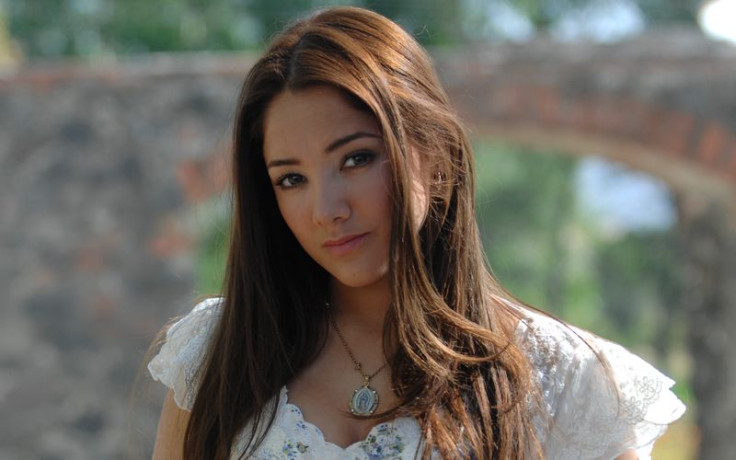 Sherlyn is a Mexican beloved actress that can currently be seen starring in Univision's primetime telenovela, "Antes Muerta Que Lichita." It was recently rumored that the 30-year-old was facing marriage issues and she had filed for divorce from her husband Gerardo Islas. After a Mexican tabloid picked up the story, it was only a matter of time before it reached Sherlyn's ears and she had no choice but to speak out. "The marriage topic is not an easy one," she told Televisa Espectáculos. "Sometimes we come across difficult moments and right now it is one of those. We are not clear of what we are going to do, nor what we are going to decide, but we have a lot of communication."
It's quite good that she is trying to deal with the issue and working on it to save her matrimony. Sherlyn is sure of one thing though, and she's hopeful that, that will be enough to keep fighting and going strong. "We have the most important part that is love," she added. "We hope to overcome this complicated part and in the meantime be grateful with the people that sends us nice messages." The actress from telenovelas like "Camaleones" and "Clase 406" also went on to say, "we are going through a moment of crisis and we need to assume it. If we are able to overcome this, it will be beautiful, if we don't, we will need to be smart enough to trascend this."
Sherlyn also took to Twitter to address her fans writing the following: "We want to thank you, Gerardo Islas and I for all your love, marriage is not easy but we have the best ingridient, LOVE." It's not clear what issues they are facing but an insider previously revealed that "Sher took this decision" because "if it was up to Gerardo, they would still be together. The reason that there's a drift in the marriage is because Islas has issues with alcohol and gambling. According to the publication, Sherlyn has been living away from her husband for two months now. They also revealed that she has struggled and worked on keeping the marriage, but that the problem is still there.
© 2023 Latin Times. All rights reserved. Do not reproduce without permission.