The Philadephia 76ers have had enough of Ben Simmons and it appears the number of haters of the 25-year-old is growing. Several personalities have aired their piece but this one by a fan is like no other.
Identified only as James, the man called into the Angelo Cataldi show to discuss Ben Simmons. However, the twist was when he was asked how he was doing, James claims that someone had just hit his car.
The host advised the caller to go after the driver and get the license plate number. Instead, he stayed on and wanted to talk about Simmons, someone he says annoys him more than worrying about his damaged car.
It is an uncanny experience although the message was quite clear. The hate in Philly about Ben Simmons is also getting out of hand. Philadelphia fans are different compared to others, the same place where a fan who caught kids dropped from a burning building called out Philadelphia Eagles receiver Nelson Agholor for dropping passes.
Simmons is nowhere near a return and the 2018 NBA Rookie of the Year has been getting fined once more for missing games. He has been using the mental health angle, something most are not buying.
The message was quite clear that Simmons has no intention of suiting up for the Sixers even if Philly is willing to make it work.
Sixers president Daryl Morey has opted to play hardball with the Australian and will only consider a trade if the exchange is beneficial. As of this writing, they have not gotten any credible offers, suggesting that Simmons could end up not playing at all this season while losing big money in the process.
The camp of Simmons alleges the Sixers ploys are not working and aggravating the mental well-being of Simmons. Fans are likely to be next, especially with the hate growing on the former NBA top pick.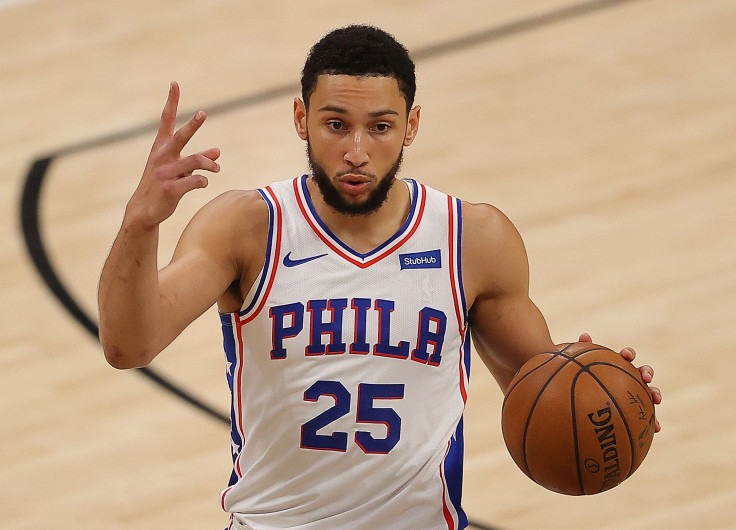 © 2023 Latin Times. All rights reserved. Do not reproduce without permission.