The Washington Wizards are off to their best start in the 2021-22 NBA season after a long while. For a team that sports pundits never gave much of a chance, especially after trading Russell Westbrook to the Los Angeles Lakers, their early season success has gained attention.
Bradley Beal is undoubtedly the main guy most expect although the 28-year-old has missed Washington's last two games to mourn the loss of his grandmother. However, that has not become a problem for the Wizards who are lording it over the Eastern Conference standings with a 10-3 win-loss card.
Several players have stepped up for head coach Wes Unseld Jr. That list includes Kyle Kuzma, Montrezl Harrell and Israeli sophomore Deni Avdija.
In their last game against the New Orleans Pelicans, the 20-year-old turned in one of his best performances so far when he finished with 11 points, 10 rebounds in 27 minutes of action.
However, he is aware that Beal remains a vital part of the team and wanted to let him know that.
"Of course, I want to give a big shoutout to Bradley Beal. He was not with us because of personal reasons and when we get him back, he's one of our best weapons," Avdija said in the post-game interview.
Beal is expected to rejoin the Wizards in their next game against the Charlotte Hornets.
Ironically, this writer along with journalist Vincent Juico tried to get some information on Avdija from a player referred to as the "Jewish Jordan," Tamir Goodman.
Goodman, also from Israel, appeared on the Sports for All PH podcast in October and answered several questions, including that about Avdija.
"Deni, we are [also] proud of him…. I think he is an incredible shooter. I think he has amazing strides. He gets up and down the floor really well. Defensively, he can block shots in the paint, switch on the pick-and-roll. He is just so valuable," Goodman said.
"[He has a] good body, tall, long, fast.. hopefully he will have a great season this year," he added.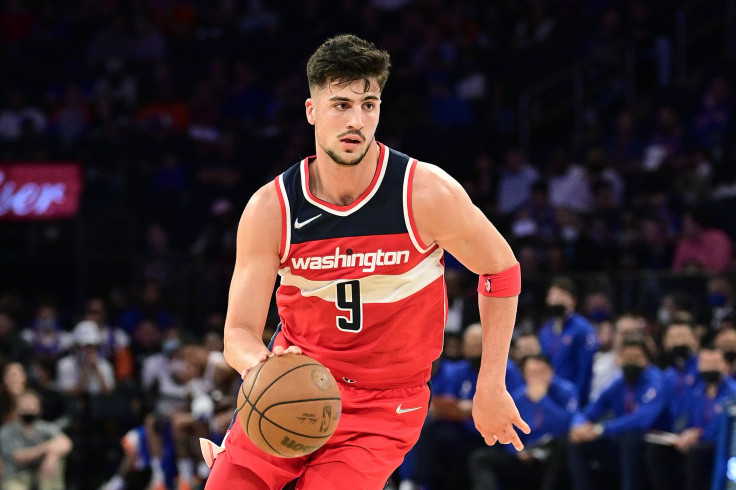 © 2023 Latin Times. All rights reserved. Do not reproduce without permission.