Folks over at Calle Jose Calvo can now heave a sigh of relief now that the slithering boa constrictor around the area has been captured. The reptile was safely secured by an officer from the Environmental Unit after residents sought police help for the large snake wandering around their yards.
The boa constrictor measures 4.75 feet was captured unharmed and later on brought to Madrid's Wild Animal Recovery Center. An image showing the capture of the snake was shared by authorities on Twitter. That post can be viewed below.
According to local authorities, the boa constrictor had escaped from its owner's home through a window. The identity of the one who owned the snake has yet to be known. Police are also trying to figure out if the owner had the proper permits to keep the exotic pet.
People who own exotic animals need administrative permits that are authorized through a licensing system via CITES (Convention on International Trade in Endangered Species of Wild Fauna and Flora). Animals such as the captured boa constrictor need to be placed in special environments or facilities, the Olive Press reported.
Boa constrictors such as the one recently caught normally originate from Central and South America. They are known to be tree species, meaning their habitat must be of considerable height. They can grow up to over four meters. Three meters beyond that are categorized as large.
If held properly in captivity, boa constrictors are known to be tame. Their captive life span normally ranges between 20 to 30 years although some last until 40. The span means that anyone who plans to keep them would have to commit to a long-term commitment.
Getting hold of a boa constrictor can only be done through the pet trade. They are captive-bred animals and generally more obedient if compared to other wild-caught snakes.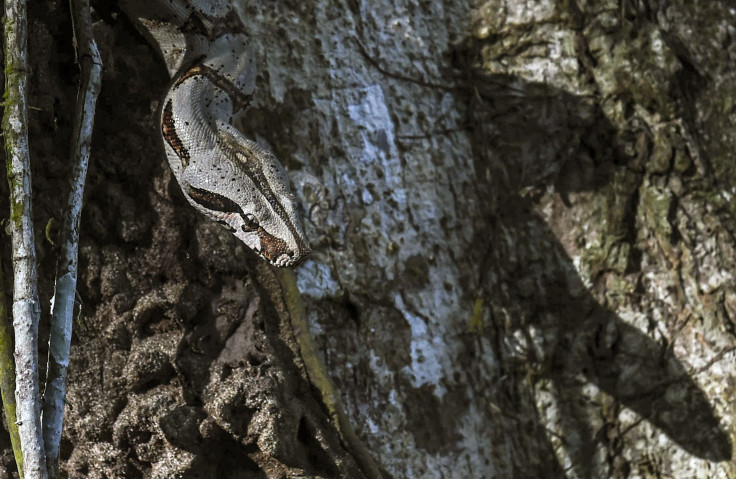 © 2023 Latin Times. All rights reserved. Do not reproduce without permission.