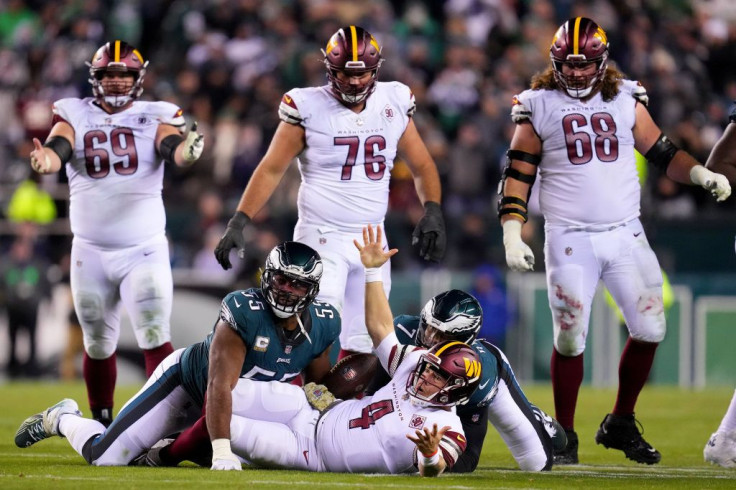 The Commanders prevailed 32-21 over the previously undefeated Philadelphia, in a thrilling Monday Night Football game at Lincoln Financial Field, highlighted by a ground game for Washington that kept the ball away from the Eagles.
Fans and experts chimed in to react on the Commanders (5-5) stunning win over the Eagles (8-1) in Monday Night Football.
Experts chime in
Fox Sports tweeted a reenactment of the Eagles Monday night performance.
Taylor Heinicke is The Man
The Washignton Commanders quarterback celebrates with teammates, and considers a rap career after he is done chunking the pigskin.
Commanders fans are celebrating
It has been over 300 days since the Philadelphia Eagles last tasted defeat. The Eagles were derailed in the wildcard round playoffs last season by Tom Brady and the Tampa Bay Buccaneers.
Commanders pass catcher moving on up
Wide receiver Terry McLaurin is now 7th on the all-time Washington receivers list with 13 games over 100 yards.
© 2023 Latin Times. All rights reserved. Do not reproduce without permission.